When looking for a good saxophone sound, too many people ignore the importance of the alto saxophone mouthpiece as a part of the puzzle. 
In reality, a good mouthpiece can make or break your whole tone, regardless of how nice your alto sax itself is. 
But there are a ton of options out there; it can be hard to find the right options for you. 
This is why I asked my band director and sax playing friends to come up with this versatile list of the best alto sax mouthpieces. 
I picked each one based on its quality, price, and unique purpose. 
Look ahead for the specifics of each one. 
Disclosure: Links may be affiliate in nature, which means we earn a small commission at no extra cost to you if you click and buy through our links. Thanks for supporting us!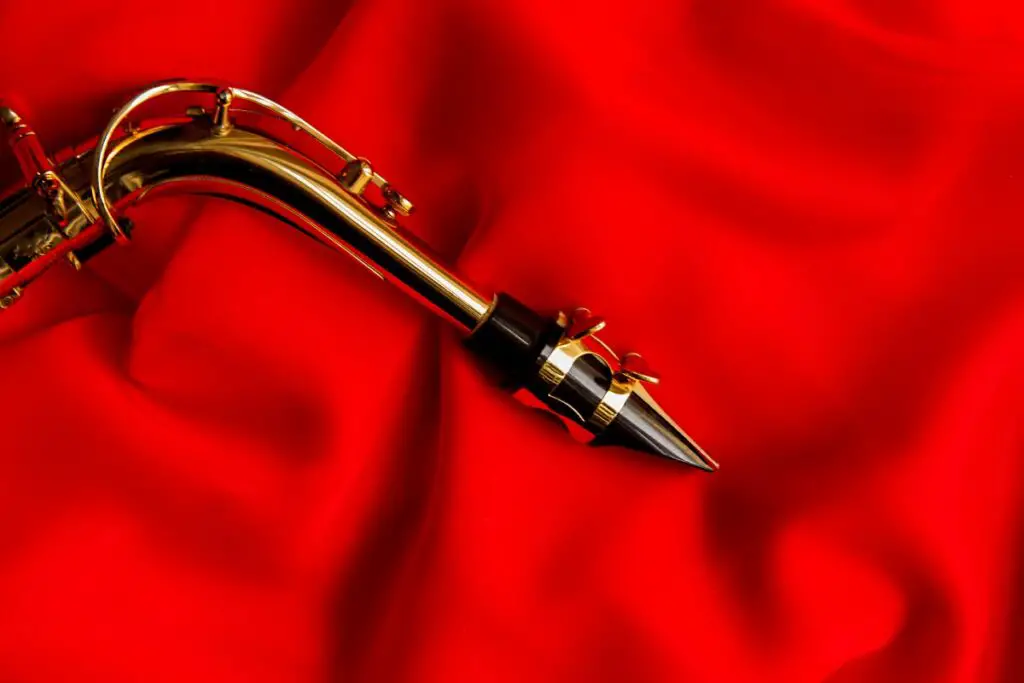 Best Alto Mouthpieces In This Review
Each one of the items on our list is a great option for any player, but each one may not be right for your specific situation. 
Use this chart to get a snapshot of each alto sax mouthpiece and what we think it's best for. 
Then, read on to learn more about each mouthpiece and how it may fit into your saxophone gear and make your sound even better. 
Vandoren SM711 AL4: Best Overall Alto Sax Mouthpiece
Pros: 
Great price for the instrument and sound quality
Plays well in any type of music
Good for all players
Warm, clear tone
Cons: 
Not as successful for advanced techniques such as altissimo
The Vandoren brand is one any saxophone player can trust for a high-quality mouthpiece. 
It's been around since 1905 and has been a part of the saxophone life from its beginning. 
This mouthpiece comes in 3 types, all with a great tone: 
The AL4 is the best overall and most versatile. 
It's one of the medium chamber mouthpieces teachers always recommend for those who don't know exactly what they want.
It helps the saxophone player to achieve an open and round sound, ideal for all types of playing. 
Extras available with this option include: 
Ligature
Mouthpiece cap
Mouthpiece cushion
Reeds
The AL5 opens the mouthpiece up a little more, while the AL3 is a bit smaller. 
Its tip opening is1.63 mm for those of you who really want to get into the specifics. 
The only things most people need to know are that this mouthpiece strikes a great balance of quality and affordability. 
The AL4 is great for beginners, though some may find it easier to play with the AL3 and a softer reed. 
This provides the least back pressure, but you'll end up lacking the clarity of articulation you might want as you get better. 
All in all, most people who have this only need the one for their whole lives. 
It provides a warm, clear tone that works in any playstyle for most levels of play. 
Only professional saxophone players and advanced players who like to specialize their sound may be frustrated by it. 
Yamaha 3C: Best Alto Sax Mouthpiece For Under $100
Pros: 
Great, affordable price
Durable mouthpiece
Rich tone in middle and low range
Works well for most players
Cons: 
Doesn't carry tone through the higher range as well
High-level players will need to replace it eventually
I hear this panic in the parents of beginner saxophone players all the time. 
They drop a pretty penny on a decent alto sax and then learn they also need to buy a good mouthpiece. 
Sure, most saxophones come with a mouthpiece, but they're often not the greatest (although some are OK). 
The extra cost is worrisome, but with an option like the Yamaha 3C, you won't have to break the bank to get a pretty good one.
A Yamaha alto sax mouthpiece isn't always at the top of every saxophone player's list, but there are some good ones out there. 
As a hard rubber mouthpiece, it'll stand the test of time and play well despite temperature changes. 
It's also easier on your mouth! 
A lot of people compare the depth of sound from this mouthpiece as "woody" and rich. 
While Yamaha themselves brag it's great for any level of player, if you're serious about the saxophone (collegiate level or beyond), you'll probably want to trade it in for one with more clarity over highs and lows. 
But for people who play through high school and later join a community band, it'll be great! 
Selmer Concept: Top Of The Line
Pros: 
Great sound consistency across the wide range
Perfect for advanced saxophone playing and techniques
Great for high-level players
Easy to play and tune
Cons: 
Costs a little more
A little less dark in tone than other professional mouthpieces
Selmer's Concept mouthpiece is one any serious saxophone player needs to try. 
It has a responsive tone, meaning you have greater power to alter your tone based on mouth shape. 
The clarity you get as you play faster and across all ranges is also impressive. 
With this mouthpiece, you have access to the entire repertoire of saxophone techniques. 
Its tip opening is 1.48 mm, and the mouthpiece is a little longer than average. 
The latter point here is one a lot of people like because it gives them more room to pull out the mouthpiece if they're having trouble tuning their saxophone. 
It's comparable to most other professional mouthpieces while still remaining at a reasonable (though still higher price). 
Selmer has been around since 1885, working on Woodwind instruments and helping create the best sound for all sorts of players. 
You can trust their work. 
Its pitch and tone are consistent, clear, and easy to play. 
Though many classify this as a classical mouthpiece, it plays well across all genres. 
D'Addario Select D6M: Affordable Jazz Mouthpiece
Pros: 
Affordable jazz-specific mouthpiece
Custom milled from hard rubber
Bright tone, great for jazz
Consistent tone and intonation across range
Cons: 
May be too bright for some
Not as responsive to altering tone and style techniques
If you play the saxophone, chances are you either like jazz, or you've accepted you'll need to play quite a bit of jazz at some point. 
Jazz is a unique style compared to what most people play the sax for (concert band and marching band), and as such, many players will have a specific mouthpiece for jazz. 
Some of these get quite expensive, though they work amazingly well. 
The D'Addario D6M finds the happy medium between a quality jazz-specific sax mouthpiece and one that won't break the bank. 
They made this one inspired by vintage jazz saxophone mouthpieces, so it has a classic look and feel.
They also milled the mouthpiece from solid rod rubber for a more durable and custom product. 
D'Addario also has a D5M and D7M size if you want an opening a little more open or closed. 
It captures the classic jazz sound you expect from saxophones without sacrificing sound quality over the range. 
As such, it features a brighter tone and is perfect playability for advanced and professional players.
Some people at the highest level may dislike the bright sound of its tone, but it's perfect for most jazz players. 
Beechler S7: Best Alto Sax Mouthpiece For Jazz
Pros: 
Perfect for jazz
Responds well to adjustments in playing styles, articulation, and tone
Consistent and balanced tones, tuning, and durability
Looks great
Cons: 
Higher price
Harder for beginners to play on
Beechler's S7 and other variations are the best saxophone mouthpiece for jazz. 
But this quality comes at a higher price than other options. 
Still, if jazz is your wheelhouse and specialty, it may be perfect for you. 
With 3 bore and 6 facing options, you can try out several options to help you pick the exact one you want for your play style. 
It's made of hard rubber for durability and responsiveness and features a diamond inlay for a beautiful look. 
But it's not all about looks. 
The design of the mouthpiece helps the player stay consistent in tone and tuning across the entire range while providing a bright yet round jazz sound, perfect for any jazz ensemble. 
What sets this mouthpiece apart from the others is how well it responds to the player as they adjust their embouchure and tongue to customize the sound based on the situation. 
Need to sing out a solo? This mouthpiece can help you project and sharpen your tone to cut through a group. 
Need to blend with other instruments and back up a soloist? It'll do this as well based on your playing. 
A lot of mouthpieces have great tone, but they may make high-level players feel "locked in."
Beechler's is a great mouthpiece for all advanced players and professional saxophone players (though beginners and intermediate players will have a hard time with it). 
The Verdict
While each option is perfect for its given situation, if you need a good mouthpiece and just want a specific recommendation to pick one out, go for the Vandoren AL4.
For the vast majority of saxophone players, it'll provide exactly the right balance of tone, intonation, sound quality, articulation, and price you need. 
You won't regret getting this one for your alto saxophone. 
Buyer's Guide Questions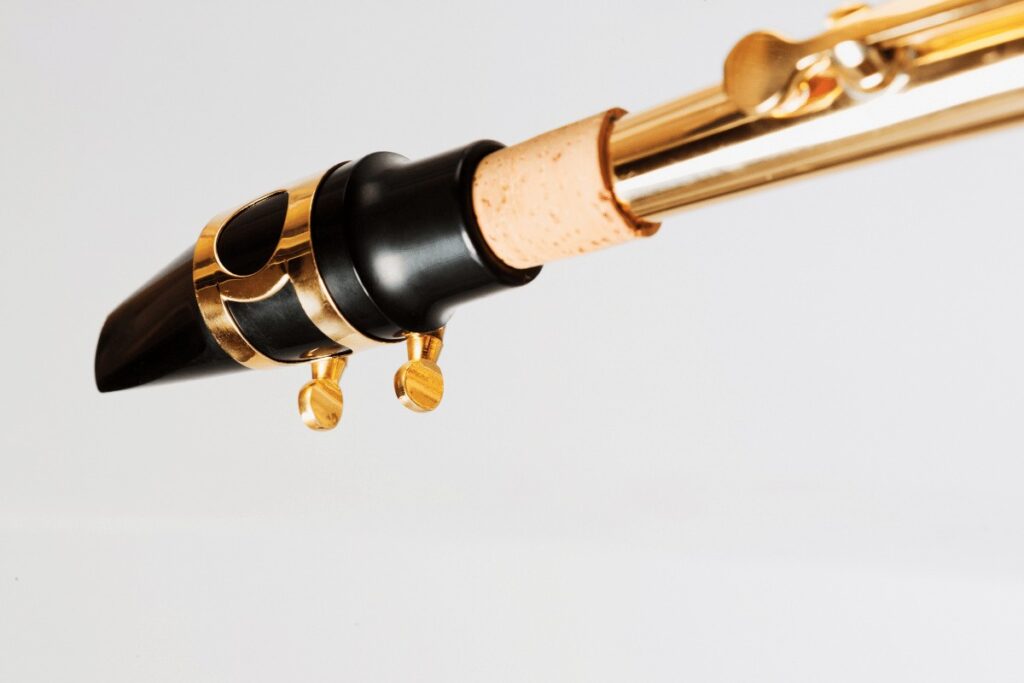 Does Mouthpiece Make A Difference In Alto Sax?
Saxophone mouthpieces make a big difference in the sound of a sax. 
The opening alone impacts the tone and playability of the instrument. 
Most mouthpieces that come with the alto saxophone when you buy it are OK, but you'll want to upgrade eventually. 
A lot of finding the right one is in experimentation (though you could always find a list like ours above, which offers several great options). 
The material the mouthpiece is made from also impacts the tone and how it's impacted by changes in temperature. 
The most common quality materials are: 
Some will hold pitch better over high and low notes due to their design, and some prevent or help with advanced techniques, such as altissimo. 
Read more specifics in our article on why saxophone mouthpieces make a difference. 
Are Metal Mouthpieces Better?
Metal mouthpieces aren't better than other ones, but they are more durable. 
Some say the metal mouthpiece forces a brighter and more intense tone, which is less desirable in most of today's modern music. 
Most experienced players now prefer a rounder, darker tone. 
It's most likely due to the smaller dimensions and chamber size of a metal mouthpiece compared to a hard rubber one. 
Metal mouthpieces are the most durable type of alto saxophone mouthpiece, but they don't hold their pitch well through extreme temperature changes. 
They also tend to dent more often, but this is sometimes repairable by a pro. 
What's The Difference Between The Opening In Mouthpieces?
As a general rule, the more closed a mouthpiece tip or mouthpiece opening provides a clearer response to articulation and clear sound, especially when playing quickly. 
However, it provides more back pressure and less flexibility in musical style. 
Larger openings take a bit more work to sound, but they allow for excellent projection and alteration as you move your tongue up and down in your mouth. 
It also provides for a rich sound more complex tone. 
This is why hard rubber has replaced metal as the material of choice in saxophone mouthpieces. 
A hard rubber alto sax mouthpiece tends to have more space inside and a larger opening compared to a metal and plastic mouthpiece. 
Ultimately, it's up to you and what you prefer. 
In general, most mouthpieces come in three different sizes: small, medium, and large openings. 
When in doubt, go for the middle one, but feel free to experiment if you wish. 
When Should I Upgrade My Saxophone Mouthpiece?
Many directors advise an alto sax beginner to upgrade their mouthpiece right away. 
It'll actually help them play better right off the bat. 
Otherwise, by your third year of playing, it'll be time to get a new one (such as the Vandoren or Yamaha from our list).
Starter mouthpieces are limited in range. 
Beyond this, here are some ideas to consider when wondering if it's time for a different mouthpiece: 
Are you struggling with the highs and lows of your range, and it's not getting better despite your practice?
Does your high and low range sound way out of tune?
Do you feel like you're working hard to make notes come out?
Are you unable to bend pitches or clearly articulate even after receiving help?
Do you feel frustrated with the tone you're getting from your horn, despite the fact that the alto sax itself is quality?
Are you transitioning from one level of play to another (beginner to intermediate students to advanced to an expert to professional musicians)?
If any of these are speaking to you, it may be time to consider a new mouthpiece. 
Try one from our list above out or head over to a music store and test some out yourself. 
Don't be afraid to email a university professor or other music teacher in your area, either. 
They are an excellent contact. 
We're always happy to help!
Are Metal Mouthpieces Louder?
As a general rule, many metal saxophone mouthpieces seem louder to us, though the reality is that it depends on the mouthpiece. 
Metal mouthpieces tend to provide a brighter sound, which cuts through a large ensemble better (though it doesn't always blend in as well). 
In terms of actual volume, hard rubber is often louder because it allows for more air and energy to pass through due to the typically larger chambers.