DIY projects and instruments in your music classroom, general classroom, preschool room, or at home are always a blast to do.
Not only do you spend some quality time with your students or children, you also get a decent instrument along the way (and learn more about instruments work).
For this article, I wanted to offer my zero-cost guide to making your own DIY egg shaker using ingredients you already have at home.
Quick DIY Shaker Guide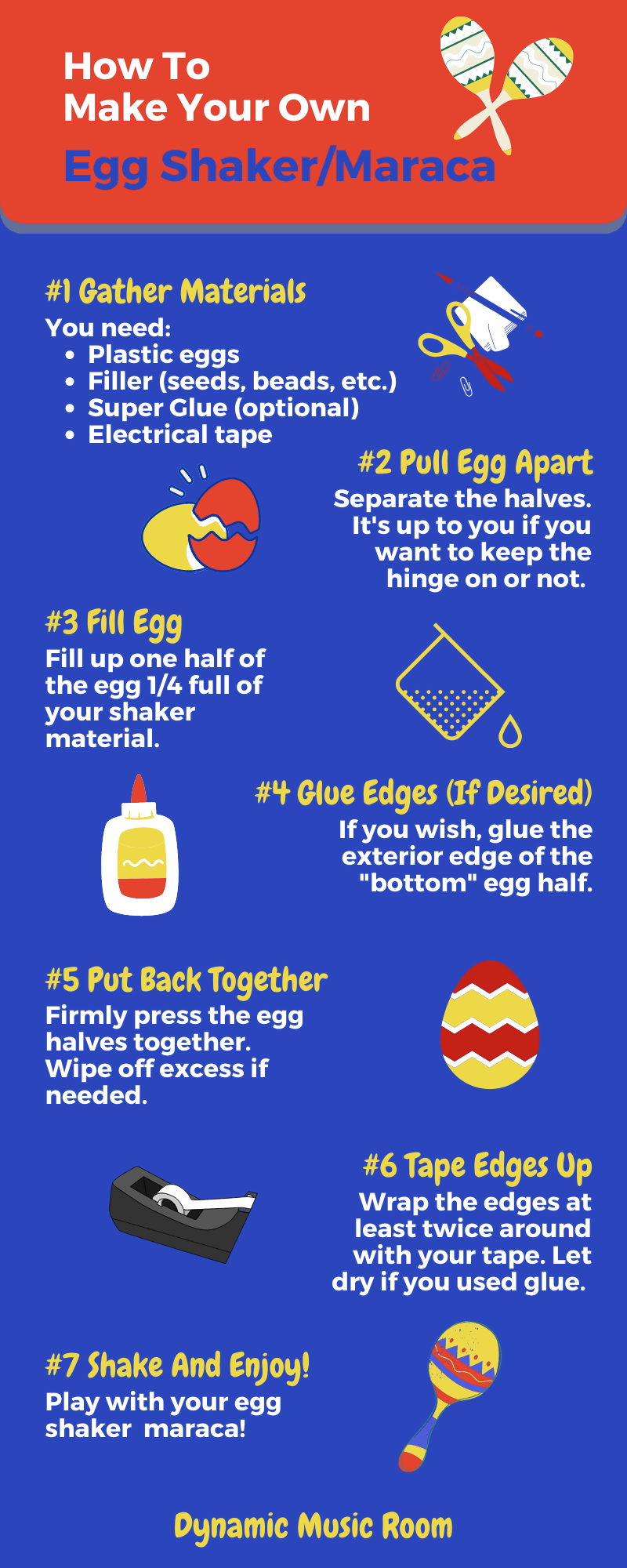 What You'll Need To Make A DIY Egg Shaker
Here's what you'll need:
Plastic eggs (leftover ones from Easter are perfect)
Filler (seeds, beads, coffee beans, etc.)
Tape (preferably electrical tape, but masking tape will do too)
Super glue if you want them to be extra secure
And that's it!
You can probably see where this is going, but read ahead if you want the steps.
How To Make A DIY Egg Shaker
Here's a quick rundown of the steps you'll need to make these.
(If you don't use superglue, you can help your kids do it with you too!)
Gather your materials.
Pull the egg halves apart.
Fill one half of the egg 1/4 of the way with filler.
If using glue, put a bead of glue around the exterior of the edge.
Press the halves together.
Wrap the outside with tape.
Allow to dry (if needed).
Enjoy your homemade egg shakers or homemade maracas!
What Can I Do With Egg Shakers?
There are a million things you can do with egg shakers, but here are a few of my favorites:
Five Little Monkeys
London Bridge Is Falling Down
Shake Your Sillies Out
My Mother, Your Mother
Herman The Worm
Ickle Ockle Blue Bottle
Rocky Mountain Song
…And many more!
Check out the full list of 17 egg shaker songs for all ages in our article here.