Are you interested in learning more about recorder karate? 
Do you want to see what the big deal is?
The recorder karate program has been around for a while after it took the music world by storm. 
But there are still many people who aren't sure what it is. 
We put it all in one place for you in this quick guide on Recorder Karate songs and belts. 
Recorder Karate is a sequential recorder curriculum famous for using belts or colored ribbons to tie around the recorders' bottoms to show the different songs mastered. Recorder karate songs pull from folk material, and recorder karate belts emulate the traditional karate system of using belts to show skill. 
Check out the rest of the post for more details on this method many people still use.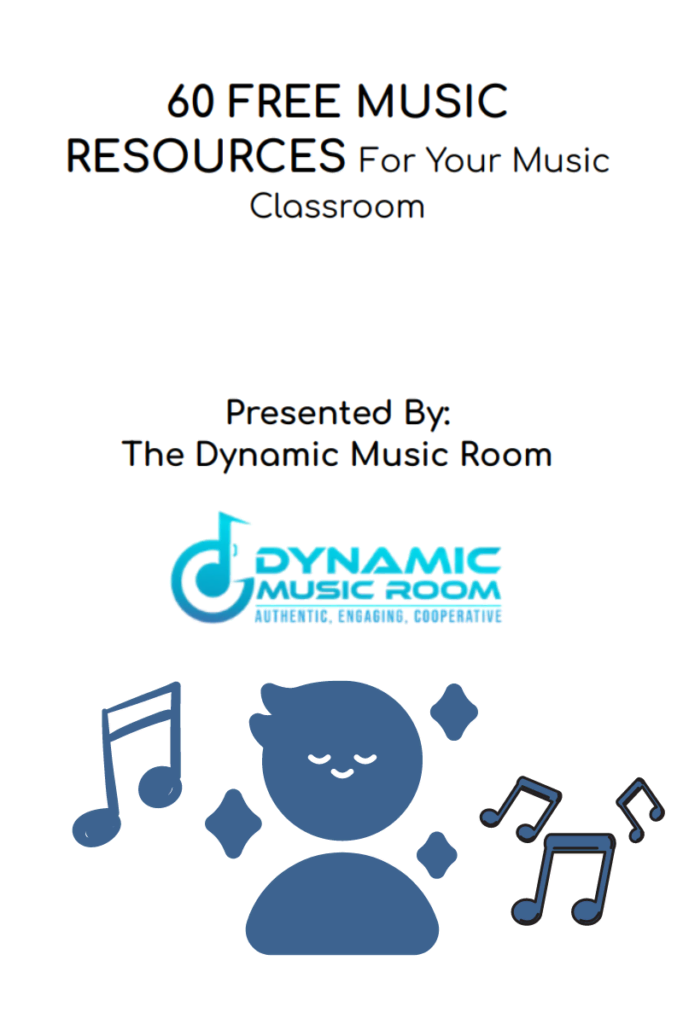 Save time with these 60 FREE Music Resources to use in your room right away!
Stop searching the whole internet to find good activities. I'll help you cut to the chase with my favorite 60 FREE resources.
What Is Recorder Karate?
Recorder Karate is a method for teaching recorders now owned by Music K-8. 
Originally, the systems consisted of 9 songs, each one more difficult than the last. 
Music teachers would present each song and test the kids on their skills when the student felt they were ready. 
After mastering the song, the teacher then gave them a colored ribbon to show their mastery level. 
The method today mainly stays true to its origins. It has expanded to include other types of playing, including duets, trios, and skills beyond the black belt. 
It became famous as a reward-system to motivate students to learn the recorder and inspired many other recorder programs that use rewards other than the belts. 
Where Do Recorder Karate Songs Come From?
Recorder Karate songs pull from folk song sources for the most part. 
They also closely follow key songs often present in many beginning band books. 
The 9 songs build up sequentially many skills, but some critiqued the original for not having enough songs to develop coordination between some of the higher levels. 
Many music teachers supplement with other songs in between belts, and the official materials now include more sequential materials. 
Recorder Karate Belts
The recorder karate belts follow the order of colors used in karate to show different skill levels met. 
Interestingly to me, the majority of people's color order isn't the one currently in use in official karate dojos. 
The EMA Dojo lists and describes the belts, their order, and what it means to martial arts. 
Compare the two below:
| | |
| --- | --- |
| Recorder Karate | EMA Dojo (including dashes) |
| White | White |
| Yellow | Orange |
| Orange | Orange w/ dash |
| Green | Blue |
| Purple | Blue w/ dash |
| Blue | Yellow |
| Red | Yellow w/ dash |
| Brown | Green |
| Black | Green w/ dash |
| n/a | Brown |
| n/a | Brown w/ dash |
| n/a | Black I, II, III |
Recorder Karate White Belt – Hot Cross Buns
Hot Cross Buns is the iconic recorder and beginning instrumental song. 
With only three notes and simple rhythms (quarter note and half note), it's hands-down the perfect song to start on. 
Check out our guide for how to play Hot Cross Buns on recorder. 
Note: Don't forget the left hand on top!
Recorder Karate Yellow Belt – Gently Sleep
The second song is Gently Sleep. 
This tune is based on any number of 3-pitch lullabies. 
Due to copyright, I won't put the song notation on here right now, but this song I use all the time fits the same purpose. 
Here's a very similar song with the same pitches.
Breath marks start to show up at this point, too, but I don't worry about them with my kids too much.
Recorder Karate Orange Belt – Merrily We Roll Along
Merrily We Roll Along or Mary Had a Little Lamb is the first one where some people start to wonder if jumping from Yellow to Orange is too much. 
I usually stick a couple of songs between them, but it's not out of the realm of possibility. 
Pro-tip: Use folk songs you taught them in younger grades for even quicker learning.
Recorder Karate Green Belt – Doggie Doggie Where's Your Bone?
Doggie Doggie Where's Your Bone? is a fun game for singing and playing. It's also great for introducing sol-mi. 
On this musical instrument, it gets the kids ready for playing low E. 
Look at the link above for my article on games, but feel free to use this song for the same purpose. 
Recorder Karate Purple Belt – Old MacDonald Had A Farm
This classic song introduces low D and builds on their ability by playing high and low. 
The tune is classic, but the kids don't always feel engaged in playing it. 
Hang with me here, but I think the Spongebob recorder sheet music serves the same conceptual purpose and is more engaging for kids. 
Recorder Karate Blue Belt – When The Saints Go Marching In
Traditionally, people use this song when moving to a blue belt. 
It masters the high notes C and D. 
This is where I feel like recorder karate begins to fall short. The students jump to learn two new notes, and both of them are high with tricky fingerings. 
I teach high C and high D first myself, but I recommend using an in-between song. 
Let's Go Sports Team! is great for mastering high C. Then, move on to adding high D. 
Recorder Karate Red Belt – Twinkle Twinkle Little Star
Twinkle Twinkle is iconic, though most older students won't be interested in learning it. 
I look at the concept it teaches that's new for replacements. 
For this song, it's accidentals and the note, F#. 
Check out our guide on how to play F#. 
Baby Shark emphasizes F# too. I'm just saying…
Recorder Karate Brown Belt – Arirang
This is one case where the recorder karate is well-paced. 
This song uses all the known notes and adds only new rhythms. 
Check out the notation. 
Recorder Karate Black Belt – Ode To Joy
The classic song by Beethoven from his 9th Symphony seems easier for my students than the previous music. 
But it's got some challenges in its own right, making it an excellent black belt song. 
Your students may want to go on from here, and that's fine. 
Check out our recorder guides and songs and lessons for more helpful resources. 
Learn Ode To Joy by clicking the link. 
Resources For Recorder Karate
Recorder Karate has evolved beyond what many thought it would. 
This being said, there are a ton of recorder resources to supplement the curriculum. 
Check out some of my favorites below. 
The original and iconic. Check this one to see where it all started. 
If you want to use something a little more substantial than yarn, check these out. 
Here is a different music teacher's take on the curriculum. 
This is backed with supplemental materials. 
Final Thoughts
I hope you enjoyed learning a little about recorder karate songs and colored belts. 
Recorder Karate is a fine place to start with teaching recorders to elementary students, but you may wish to supplement other materials and resources. 
Check out our 27 easy songs on recorder for other fun songs.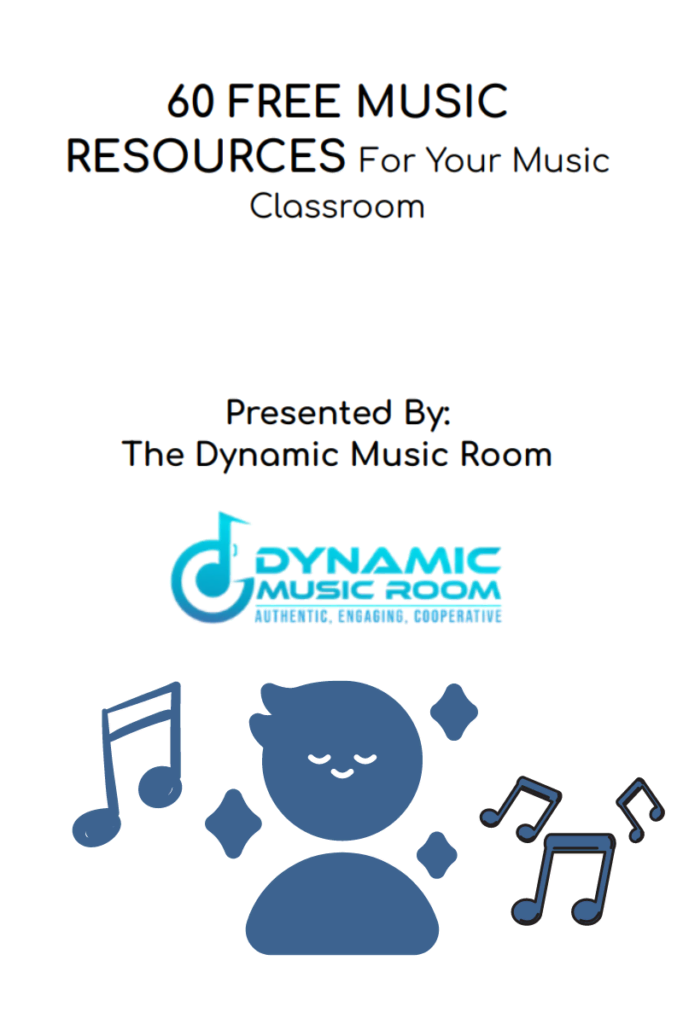 Save time with these 60 FREE Music Resources to use in your room right away!
Stop searching the whole internet to find good activities. I'll help you cut to the chase with my favorite 60 FREE resources.