For those in the elementary music world (or even somewhat aware of it), few names are as recognizable as Orff and his music approach, Orff-Schulwerk. 
Orff teachers and music teachers like to throw around their fondness for Orff instruments, but it begs the question: 
What are Orff instruments? 
Orff instrument is a term used to describe barred percussion instruments made for the elementary music classroom. These include xylophones, metallophones, glockenspiel, and contrabass bars. Often, these come in soprano, alto, and bass sizes. 
Let's get into the details about where this name and these instruments come from.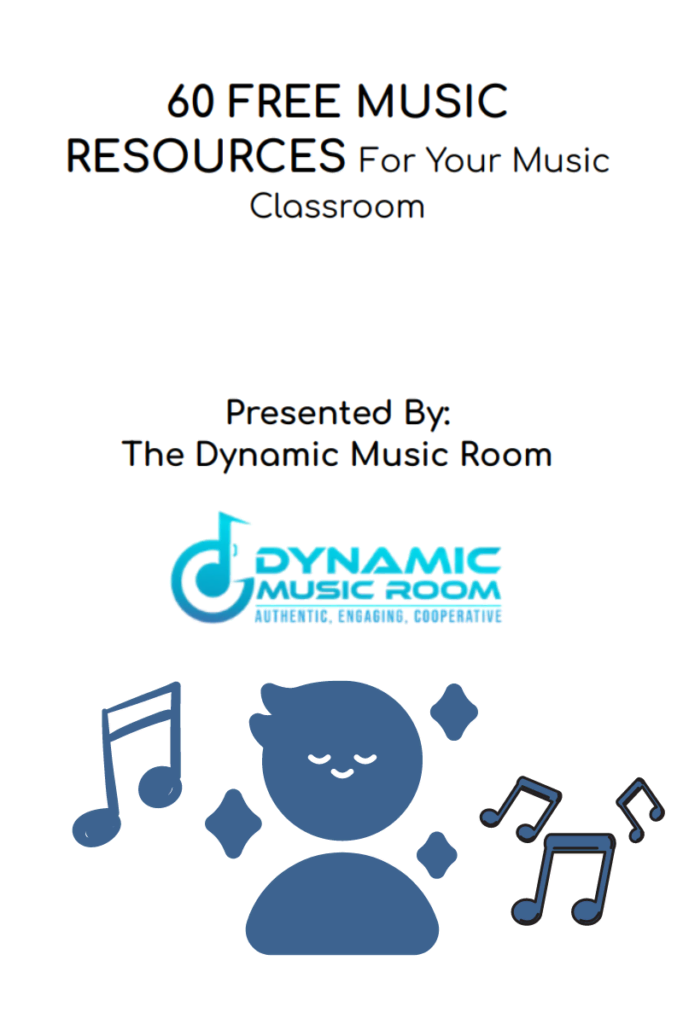 Save time with these 60 FREE Music Resources to use in your room right away!
Stop searching the whole internet to find good activities. I'll help you cut to the chase with my favorite 60 FREE resources.
Why Did Orff Make His Own Instruments?
When Carl Orff was working with Gunild Keetman to create a music approach that combines music, movement, and exploration, they wanted a way to allow students to make meaningful music on instruments. 
But the instruments of the time (and still today, for the most part) were all geared toward professional and mature levels of play. 
Orff and Keetman narrowed down what the problems were: 
The instruments were too big (some brass and woodwind and strings)
Making a good sound was too hard for their young age (all wind and many string instruments)
Playing was too complex (anything not percussion or piano)
There were too many notes (sharp and flat notes that weren't needed for most children's music)
Children-designed instruments of the time sounded terrible (and still do if their cheap and geared for babies or toddlers)
To fix these problems, they looked at what was available and made some changes. 
The Orff Instrumentarium
It's from here that the Orff Instrumentarium (as it's commonly called) was born. 
The easiest instruments to make a good sound on are pitched percussion or barred percussion instruments like xylophones, glockenspiel, and marimbas. 
Check out my picks for the best xylophones for each age level.
But they were still too big and too complex, with too many notes. 
So Orff had them shortened (from 2+ octaves to 1.5 octaves) and removed the sharp and flat notes. 
To provide more variety in the timbre or tone of the sound, they made the xylophones come in different sizes. 
Then, they followed suit with another metallic instrument (similar to the vibraphone) which they called the metallophone. 
The glockenspiel got a similar treatment but stayed small for the most part. 
These three instruments make up the bulk of what people consider Orff instruments, though this isn't the limit of it. 
Further Reading: Xylophone Vs. Metallophone Vs. Glockenspiel
Other Orff-Inspired Musical Instruments
A big part of the Orff approach is combining movement and drama with music. 
To this end, non-pitched percussion is a big deal. 
It's common to see an Orff teacher with a large selection of non-pitched percussion to use to augment a story their students are acting out. 
Here are a few examples: 
Rhythm sticks
Hand drums
Tobanos
Gathering drum
Tambourines
Finger cymbals
Triangles
Guiro
Maracas
Egg shakers
Thunder drum
Hand bells
Boomwhackers*
Cowbell
Wood blocks
Sleigh bells
*Further Reading: 15 Great Boomwhacker Songs To Use Right Now
There is almost no limit to what you can include here as an Orff instrument. 
Another popular Orff instrument is the soprano recorder. 
The soprano recorder is always a good option with older elementary. 
For more ideas on recorders, check out our category in the menu above or click the link here for a ton of easy recorder songs. 
Do The Other Elementary Music Methods Use Instruments?
It's a common misconception among music educators that if you use a lot of instruments, you're doing the Orff Schulwerk approach.
Zoltan Kodaly, for example, was a big fan of recorders and the instrumentarium and barred percussion Orff developed. 
Carl Orff was a big fan of using solfege and rhythm syllables as well as placing emphasis on singing like Kodaly did. 
Further Reading: Orff Rhythm Syllables
It may be true that both methods have tendencies that border on stereotypes, but it doesn't have to be this way. 
Orff doesn't own these instruments, but we do give him credit for developing them. 
If only we gave as much credit to Gunild Keetman, who was more than a "helper" in developing the approach with Carl Orff, the more famous German composer at the time. 
Do You Need Instruments To Do Orff Schulwerk In Your Music Room?
The most visible example of the Orff approach is its instruments, but it's not a critical part of the method at all! 
The instruments are just a tool (albeit a really cool one) of the approach. 
The goal of Orff is to encourage and develop musical creativity through exploration, movement, and music-making. 
To this end, there are many other tools of equal or greater importance to the developmental approach.
A few of these include: 
Body percussion
Speech and spoken rhythmic patterns
Drama and plays with music
Creative movement for human expression
Structured movement for basic form (folk dance)
Part-work, ostinati, bordun, bass line
Singing musical skills
Fundamental principles of music reading and writing
Improvisation
Basic Processes of composition
Considerate participants in group work
Sensitive listeners
Music exploration
If all of this sounds interesting to you and you want to get more development on this, head over to AOSA.org and find a chapter near you. 
Attend some workshops or even an Orff level training to see how this can work without the instruments. 
This approach to music education can really change your whole teaching philosophy.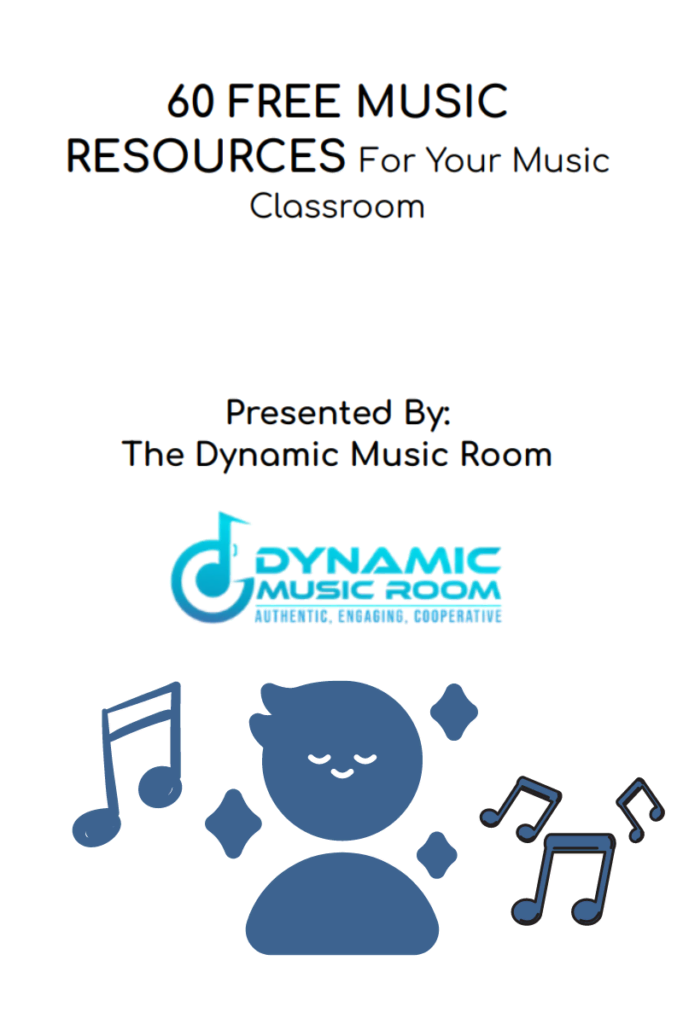 Save time with these 60 FREE Music Resources to use in your room right away!
Stop searching the whole internet to find good activities. I'll help you cut to the chase with my favorite 60 FREE resources.