Are you fortunate enough to have a spare piano? 
Do you have a piano you're not using, but you want to hand it over to someone who will? 
As a music teacher, I love connecting people with piano donation programs.
There's nothing like the power of a piano and piano music to brighten up a household. 
My family growing up always had a piano or keyboard of some kind, and even though we weren't good at playing it, it was still a blast to tickle the keys. 
Sometimes you don't want to keep it, so you need to know where to donate a piano. 
There are several donation options to give an unwanted piano away. It's best to give to a music-based organization. Here are the best places to try:
Local school
Local music stores
Senior Centers
Recreation Centers
Churches
The Beethoven Foundation
Pianos For Education
Read on for our complete piano donation guide.
Need some help on piano? Check out Flowkey with their easy-to-follow lessons and literal thousands of songs with learning tools.
I've been playing music for almost 20 years now, and I still use it to help me learn new songs (and it's fun too!).
How To Donate A Piano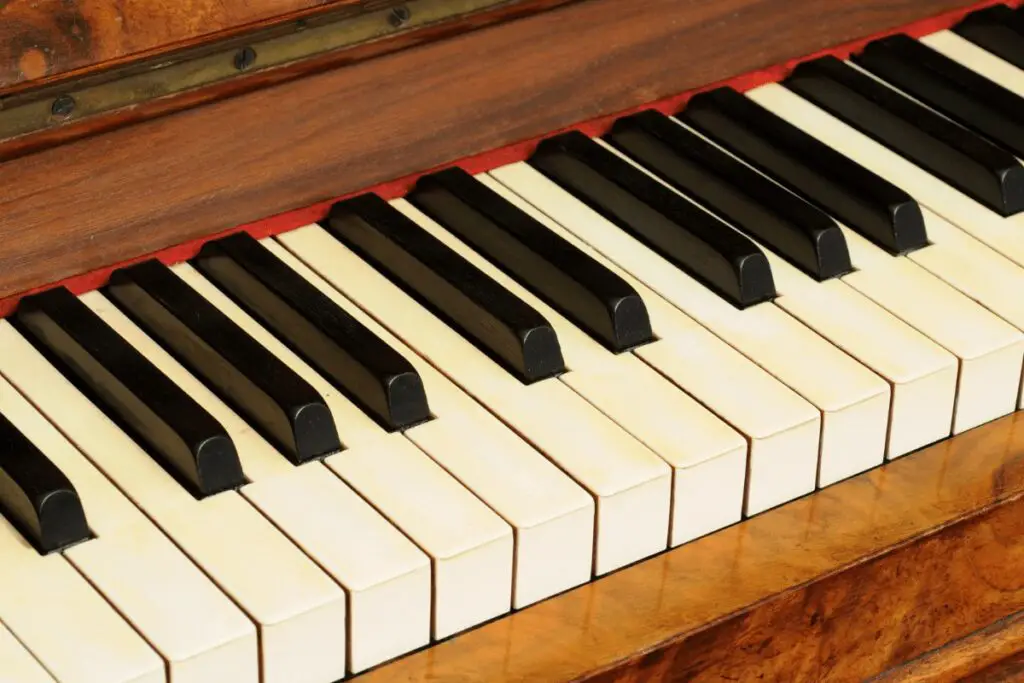 Before donating the piano, you need to gather and check some information on it.
Most companies and places won't go through the effort of getting the piano if there's something seriously wrong with it. 
#1 Check the condition. 
First, you need to assess the condition of the piano and make note of any issues.
You don't have to be a piano expert to do this, just do what you can. 
Check out the piano in the following ways: 
Look for visible damage or breakage
Make sure all keys are there (white keys and black keys)
Press each key to make sure they sound
Take note of any keys that get stuck
If possible, play each key and make sure the pitch isn't completely wrong (use a tuner app and a note chart to help you)*
Make sure all pedals are there (either 2 or 3)
Press the pedals and play to make sure they work

Right pedal = sustain or ring
Left pedal = softens the tone
Middle pedal = Holds certain notes and plays quieter; sometimes called a practice pedal

Check for chipped, cracked, or damaged keys
*If the keys are reading the right pitches, but out of tune, it's still fine in most cases.
When the keys are reading completely different notes, this may mean something is broken or the process of tuning is going to be too extensive for some places to fix. 
Don't worry about tuning the piano (which can take a long time to tune).
It will get out of tune through the moving process. 
Have this information handy when you reach out.
#2 Make a note of the model and style. 
Most places are going to want to know a little about the piano as well.
A small music classroom doesn't want a grand piano, after all! 
In general, if the piano is narrow and the strings inside are vertical (or upright), just call this an upright piano.
There are different specific styles, but this will do. 
If the piano is flat and wide in the back and the strings are horizontal, this is a grand piano style.
It may be a baby grand or something like this. 
Somewhere on the piano (usually on the front of the body but also inside), there will be a brand and other identifying information.
Write this down and do some Googling to get more information on it. 
Third-party donation companies and music stores will usually want to know this specific information before coming to get it. 
#3 Think About Your Needs For The Piano
Are you looking to get rid of the piano in a hurry?
In this case, reaching out to people may take longer.
Go for a company, as we mention in the next section, or Goodwill or Habitat for Humanity. 
Do you want it to go to someone local? You should do the legwork and contact local places.
Music stores and music teachers are usually well-placed and connected to help you find these people. 
Are you able to move the piano or pay to have it moved?
Pianos, even upright ones, are quite heavy. 
I've moved pianos all over God's green earth, and I'm telling you, it's tough.
Paying piano movers or moving companies is the way to go. 
When you reach out to local groups, it may be harder for a music teacher or local group to move the piano on their own. 
Music stores may be better able to handle this on their own.
Organizations can do this with no problem (though they have higher standards for conditions). 
If you have the time and money, just imagine what you want for the piano.
Pick this option from our list in the next section.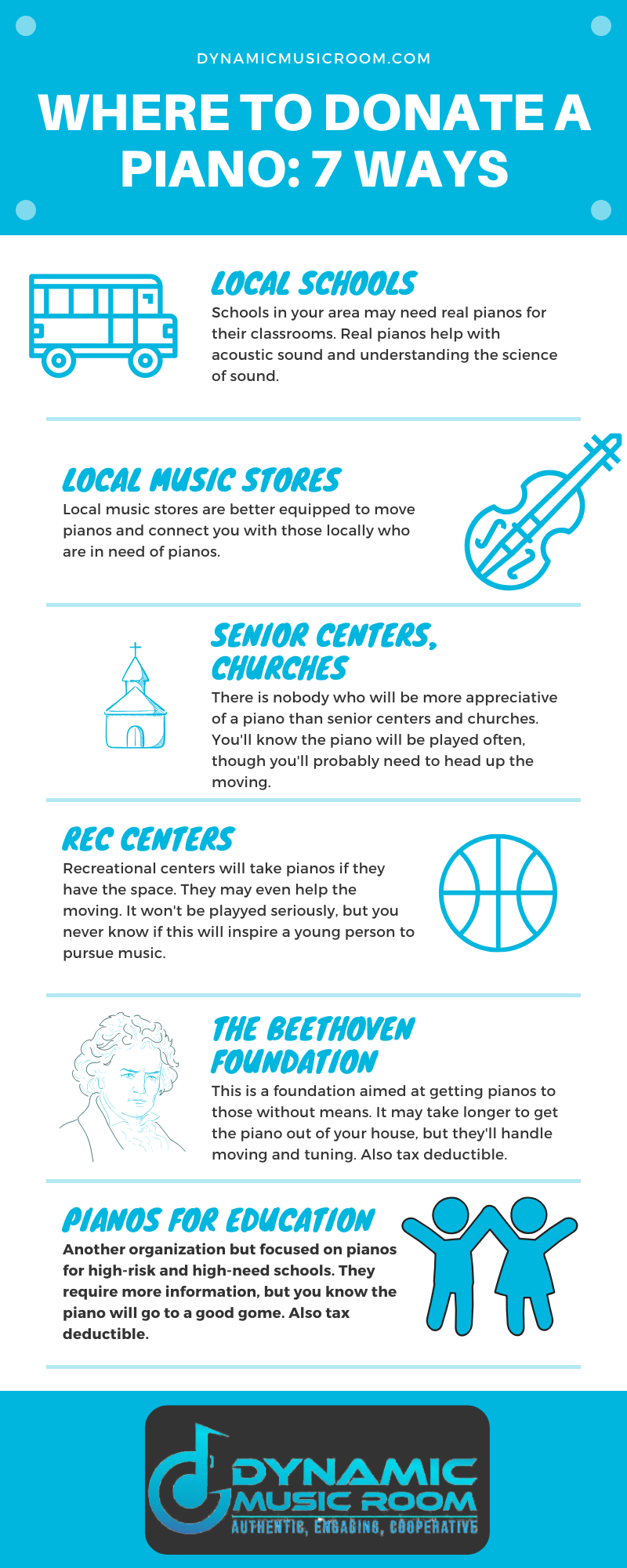 Where To Donate A Piano
This section contains places to donate pianos and a breakdown of their pros and cons.
Use this section to decide where you want to donate your piano. 
Need some help on piano? Check out Flowkey with their easy-to-follow lessons and literal thousands of songs with learning tools.
I've been playing music for almost 20 years now, and I still use it to help me learn new songs (and it's fun too!).
Local school
As a music teacher, I'll always suggest this option first.
It's important for students to hear a real piano when they can, and pianos are more expensive, so many schools don't have them. 
Reach out to schools in your area (a simple phone call or email will do). 
Schools almost always have a need for an additional piano if it's in good shape.
Pros: 
A great cause
Will get used
Cons: 
May need to help move the piano
May take time to get it out of your house
Local music stores
Your local music store is a good place to contact about where to donate a piano.
Even if they aren't accepting donations themselves, they'll often be able to connect you with people, places, and organizations locally. 
It may take time to get your piano gone, but often the music store will help with moving and such. 
Pros: 
Helpful professionals used to dealing with pianos
More aware of community needs 
Cons: 
May take some time to get out of your house
Not every music store is equally helpful
Senior Centers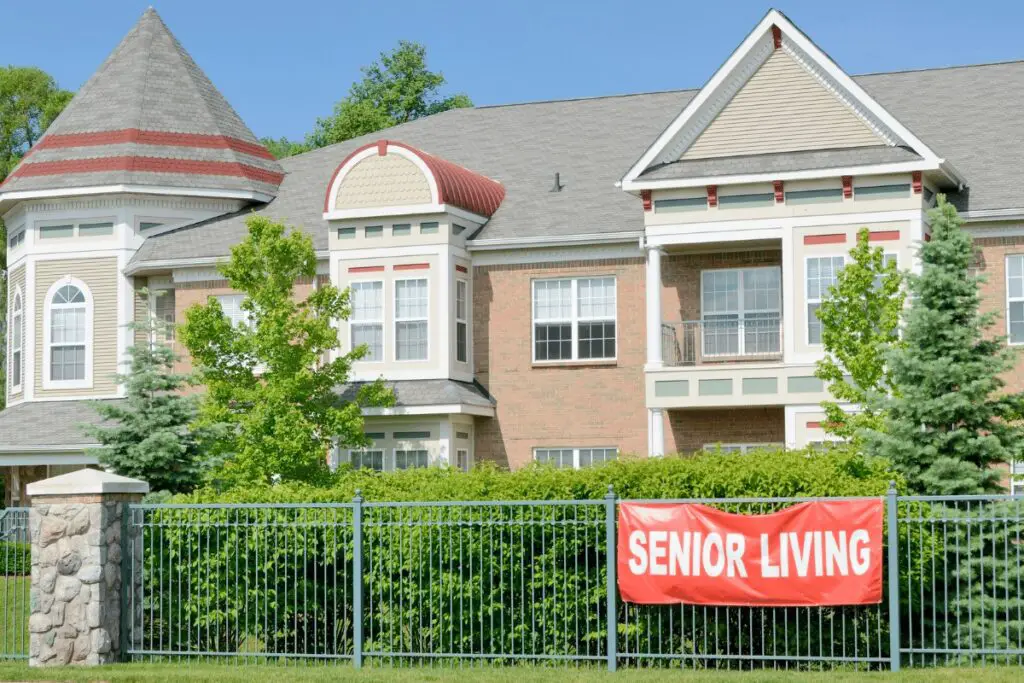 I've connected a few donated pianos with some Senior Centers, and this is one of the most rewarding ways to donate.
There are many seniors with more training in piano than you'd realize. 
Piano playing and music skills, in general, are also things that don't go away as you get older. 
Eyes light up when there's a chance to play again and share the gift of music.
Pro-tip: See if your local music store will help with transportation and tuning as a public relations outreach.
They most likely will; you may even get an article written on the generous piano donation offer in a local newspaper.
Pros: 
Very rewarding use for piano
The piano will get played often
Cons: 
Transportation and tuning are likely all on you
Recreation Centers
Recreation centers are good places to put pianos.
It may not end up being played seriously very often, but there will always be young people who plunk away on it for fun. 
Who knows?
It may end up sparking some young people's love for music and inspiring them to learn more. 
Pros: 
Stays local
Will get played some
Cons: 
Transportation will be on you most likely
Won't be used as seriously
Churches
Similar to Senior Centers, getting a piano donated to a church is a great way to make sure it's used often.
Many churches will have pianos of some kind already in use, but there's often a place for them in side rooms they may not already have equipped with pianos. 
Pros: 
Piano will get used often
Stays local 
Cons: 
You may have to handle transportation
The Beethoven Foundation
The Beethoven Foundation is a non-profit organization designed for bringing into places where it's needed. They handle transportation themselves and are able to get pianos where it needs to be.
Because you're dealing with an organization, they won't always deal with pianos in poor condition. They have quite specific criteria for piano donations.
They also may take time to pick it up until they find a nearby home for it. 
Pros: 
The piano goes to a needy location
They handle transportation and tuning
You get a donation receipt for tax purposes
Cons: 
May take time
Won't always stay local
Usually take better condition pianos
Pianos For Education
Pianos For Education is a third-party donation non-profit similar to the previous one.
This time, the focus is on connecting donated pianos to schools. 
I recommend this option if you can't find a local option to donate to.
This will at least get it into a high-needs school.
Note: Pianos for Education works with Habitat for Humanity when it comes to donated pianos. 
Pros: 
Gets pianos into schools
Deals with pickup and tuning on their own
Also takes other instruments through a sister program
Cons: 
Not always local
Needs a lot of information on the piano before accepting
Takes time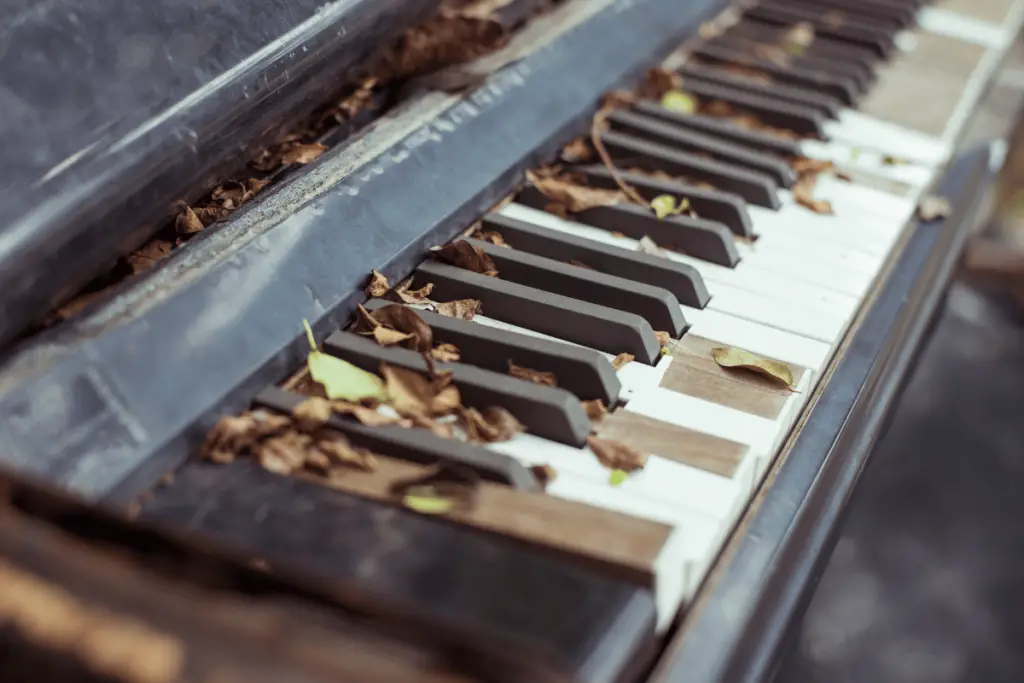 Commonly Asked Questions
Does Goodwill accept piano donations? –
Yes and no. It depends on your specific Goodwill.
They will accept large items such as this, but you should call ahead first. 
However, remember Goodwill, for all the good it does, still marks up the item for sale.
If you want the piano to go to a good home in need, you may want to consider a direct donation of pianos. 
Does Habitat for Humanity take pianos? – Habitat for Humanity will accept pianos in most cases.
However, they still rely on other programs, such as Pianos For Education, to fix, tune, and move pianos safely. 
You may be better off using an organization specializing in pianos. 
Are old pianos worth anything? – The vast majority of old pianos won't be worth much at all.
In good condition, they could be sold for a decent amount of money (thinks hundreds, not thousands). 
The chances of having an antique style of piano worth a lot of money are rare.
If you do want to check, find the brand and model of your piano and do some searching. 
You may also call your local music store and ask them what they think. 
What if it's too old or broken? – If your piano is too old and broken to save, you may wonder what to do with it.
While it's possible to take it to your dump (call ahead first, and they may even pick it up), I would hate to see even a broken piano in the trash. 
Consider trying to reuse or hand off the piano body with the following alternatives: 
Making it into an outdoor decoration piece
Converting it into an electric keyboard by removing the keys and inserting the new keyboard
Taking the piano apart and using the parts for crafts
Conclusion
Now you know a little more about where to donate a piano.
These options will give your piano new life and make someone very happy. 
On the other hand, I'd encourage you not to give up on playing!
The piano is tricky to start on, but if you need help keeping motivated there are many options out there. 
Need some help on piano? Check out Flowkey with their easy-to-follow lessons and literal thousands of songs with learning tools.
I've been playing music for almost 20 years now, and I still use it to help me learn new songs (and it's fun too!).
What Can I Do With An Old Piano?
Old pianos can be donated to good causes, repaired if possible, used at your home, sold if in good and repairable condition, or converted into decoration. Trash and recycling services may take pianos if you call ahead of time. 
Many folks wish and hope that if they can't sell the piano, they can sell it for scrap. 
There's not much to a piano that's worth it in terms of raw materials. 
Most of it is made of wood! 
Read about scrapping a piano in our article at the link. 
Can I Write Off A Donated Piano?
In many cases, a donated piano is a write-off for tax purposes. You'll need to check with your tax preparer and make sure you get a receipt. The main things to watch out for are the value of your piano and where you donate it to. 
Obviously, if you donate a piano to some random person on the street, you won't get much for it. 
But if you donate it to a school or an organization such as Pianos for Education, then you might be eligible for a write-off. 
The amount won't be much, so don't expect a large write-off. 
You want to donate a piano for the purpose of getting it used and feeling good about helping others enjoy music, not saving money. 
Is The Beethoven Foundation Legitimate?
The Beethoven Foundation is a legitimate organization for matching donated pianos with worthy causes. It is officially a non-profit organization with a 501 (c) (3) designation, according to an IRS ruling in 1995. 
It's definitely a trustworthy group, though they are a bit picky about the pianos they take. 
Still, they are worth checking out, as we mentioned above. 
Are Ivory Piano Keys Worth Anything?
Ivory is rare in piano keys and hasn't been a part of the construction of pianos for a long time. They aren't worth much, but you may be able to sell them to piano technicians who will use them as replacement parts for other pianos with ivory keys.
Don't expect to get a lot for them, and don't assume your piano keys are ivory. 
Unless you have a piano as an heirloom from many years ago, chances are the keys are NOT ivory.