Are you looking forward to teaching in an online environment in the fall? Read as sarcasm.
Do you want to be prepared in case you need to teach music in an online setting again? 
Though many of us have reached summer break at this point, we've all learned an important lesson in being prepared for distance learning. 
The fall of 2020 looks like we have a similar situation as we did this spring, and looking to the future, it's entirely possible we'll be shut down to some extent for one thing or another. 
I don't know about you, but I never want to be caught off guard like this again, so I did some research and collected resources for these elementary music distance learning activities and other resources. 
Look ahead for specific examples of activities and reviews of some resources I find to be essential. 
Resources For Teaching Elementary Music Online
This section briefly goes over my absolute favorite resources to use in teaching and to share with my students for teaching music remotely.  
Hey!
You may also want to check out my 9 weeks of online music lessons survival pack (on sale for a limited time).
Google Classroom
This tool is obvious and not specific to music, but Google Classroom is the ruler of online learning right now. 
With Google Classroom, you're able to assign students to specific classes. 
When assigning lessons, it's easy to post any media including links to videos, and the students are able to turn it in right away with little effort. 
You'll be able to see easily who has turned in and who hasn't and offer specific feedback to the students at any time. 
The user interface works great on the student side as well (our district used Google Classroom for teacher PDs). 
Uncompleted assignments appear different than the completed ones, and teachers are able to organize lessons into units by concept. 
Google Classroom integrates almost seamlessly with many other online learning resources. 
Best of all, many schools are using Google Suite For Education which means Google Classroom is completely free! 
Pros: 
Free
Easy to use
Compatible with many other programs
Makes tracking students simple
Cons: 
Little trickier for younger students
Learning curve at first
Flat.io
For those who don't know, I love Flat.io. 
All of my notation and embedded sheet music come through Flat's program, and I have a positive working relationship with them. 
They don't pay me to say any of this; I just think their platform is so easy to use! 
At its core, Flat is a browser-based notation program. This means Chromebook users (which is huge in schools right now) will have access to their work no matter where they go. 
But Flat also has app forms of their software which is almost as easy to use. 
Best of all, they also offer their own "classroom" version called for Flat for Education. It's powered by and fully integrates with Google Classroom. 
Students, classes, and assignments can be done in either program and then sent through and to the other. 
Want students to look at the notation of a song? Write it in Flat and assign it seamlessly through Google Classroom for easy looking and listening. 
No need to download and re-upload anything. Flat sends the sheet music over directly, and it opens up in Flat's program with a single click. 
Want students to compose a melody off of your accompaniment? Send it over with "make a copy" chosen, and students will be able to change the file without affecting the master. 
The options are endless, and I (almost) look forward to the possibility of playing around with this. 
There are free versions and paid versions, but there is a free trial available and good pricing options for schools. 
Pros: 
Classroom set up for use with many students
Integrates with Google Classroom
Allows for notation to be easily sent, created, and collected
Cons: 
Requires basic understanding of sheet music
Loom 
Loom is not a music-specific tool, but I love this for teaching online. 
One of the main struggles my district had was a way to make videos quickly to connect with students. 
Uploading videos took forever, and posting them on YouTube gave access to everyone which some of us didn't want. 
Sure, it's possible to make the videos unshareable, but then there are extra steps for kids and you. Still, this doesn't solve the time problem either. 
Loom is a simple and easy answer. 
Loom lets you take videos right away and easily. Once you're done, the videos are hosted on their platform and accessible by anyone with the link. 
Just make the video and send the link to your students. No downloading or uploading needed. 
All in all, it takes almost no time. 
Better yet, this program lets you also take videos of your browser screens similar to Screencastify and others like this (only way easier). 
If you still wanted to download the videos, it's easy too, but you wouldn't need to. 
The program has a free trial of its premium and a free base version with limited videos hosted at one time. 
The pricing is reasonable though, and really useful. 
The videos don't just have to be for the kids. Make instructional videos for parents too to help them figure out how to use the online resources you're offering. \
Pros: 
Easy way to make videos 
Instantly shareable via link with kids
No wasting time downloading or uploading
Takes videos of you and your screen
Con: 
Limited number of videos available for free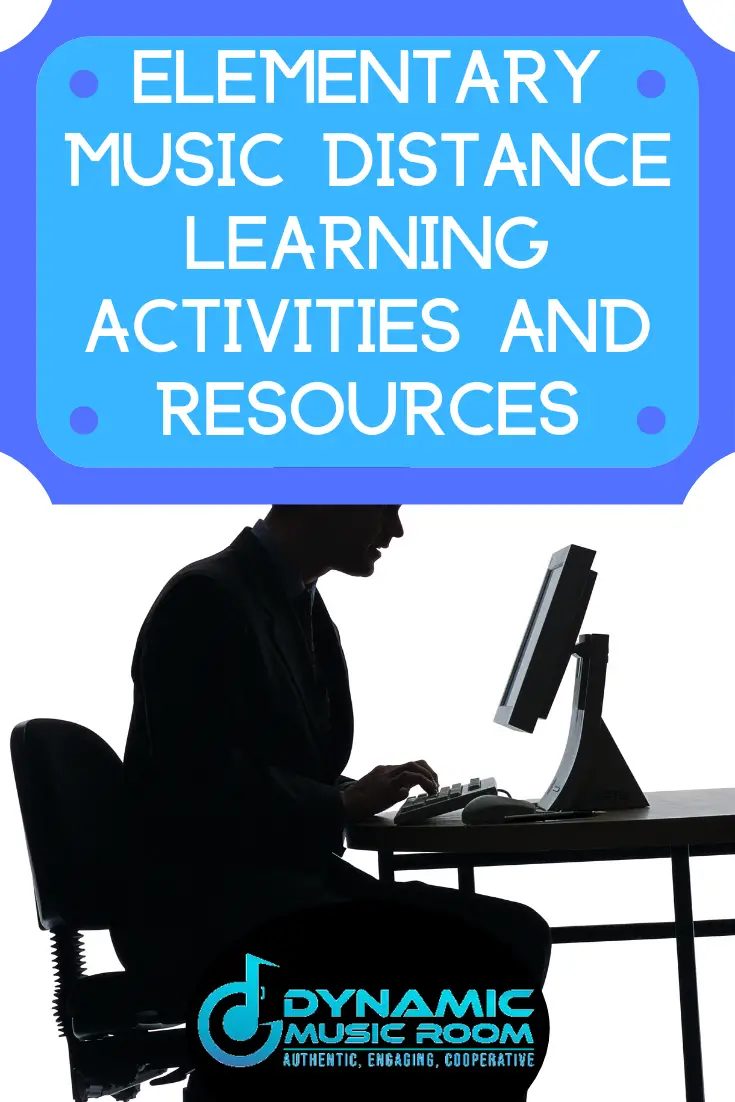 Flowkey 
Flowkey isn't for your normal music classes and teaching online. But it's use as a resource is insanely cool. 
Many of my elementary students also take piano lessons or want to learn piano. I want to provide resources for these kids to make sure they're still challenging themselves. 
Flowkey is the perfect online tool for this. 
Flowkey has browser and app versions available. 
Essentially, Flowkey is a piano learning program, but it's so thorough and offers many learning tools perfect for learning at home. 
They also offer courses for all different levels of players including elementary and beginner. 
These lessons have a ton of useful tools that impress and help me too! 
On top of this, they have over 1,500+ real songs broken down with videos and learning pieces available. 
Anyone would love using and playing around with this program. 
There is a free base version with limited courses and songs opened to you, but these are good to check out. The monthly membership opens up all the options. 
Pros: 
Huge songlist with learning tools
Courses for all levels of piano players
Easy to use and helpful learning techniques built in
Cons: 
Low monthly fee required for full access
Focused on piano
Chrome Music Lab
Chrome Music Lab has gained a big following through the whole online music teaching fun-ness. 
For those who haven't looked into it yet, Chrome Music Lab is a browser-based music experimentation program similar to Garageband but focused on more visual manipulation of sound to create sounds and music. 
It's a great place to explore and experiment which is free and works on phone, tablet, and desktop (anything with access to Google Chrome). 
Chrome markets it as a way to combine music with math, science, art, and other areas, but it works well as a standalone music activity. 
It won't form the basis of your instruction, but Music Lab can be a key part of exploring what students have learned in different, visually-stimulating ways. 
They have specific formats for: 
Songmaker
Rhythm
Spectrogram
Chords
Sound waves
Arpeggios
Kandinsky
Melody maker
Voice spinner
Harmonics
Piano roll
Oscillators
Strings
They're always adding too, so be sure to check back with them periodically. 
Pros: 
Visual ways to explore music
Accessible across all devices and age levels
Completely free
Cons:
Not useful as the basis for online learning in music, but a good supplement
YouTube
It may seem simple, but YouTube is a seriously great resource. 
There are literally thousands and millions of videos out there of music your students would otherwise never be able to see or experience. 
The trouble is, you have to hunt them down. 
Whether they're listening to a concert or song to getting direct instruction from the videos, there are almost unlimited options available. 
Teachers can make the video themselves or find them to share. 
Honestly, the trickiest part is finding all the videos you'd like to use. 
But people create playlists all the time to help you out and shortcut the process. 
Search up "Dynamic Music Room" for our YouTube channel. We post videos and gather playlists to help teachers out too. 
Pros: 
FREE videos of almost unlimited music potential
Direct instruction videos AND listening examples alike
Almost every student will already know how to navigate it (maybe even better than us teachers!)
Cons: 
You have to find the vids yourself 
You always need to watch the videos first yourself
PBS Kids Music
Your youngest students are always going to have a bit more trouble with using online tools than your older kids. So why try to reinvent the wheel? 
PBS Kids is all about the younger ones, and they have a whole channel dedicated to music games and learning. 
The majority of these actually reinforce appropriate musical concepts too. But I wouldn't expect anything less from such an awesome learning program (can you tell I love PBS Kids?). 
Their games are free and often available for all devices. 
Each game is also designed to meet different students' levels while still being simple to play and engaging. 
These games make the perfect way to get to practice what your direct instruction has given them. 
Pros: 
Free applicable music games
Simple to use yet fun
Perfect for reaching younger learners
Works on all devices
Cons: 
Older students may be reluctant to give them a shot
3 Elementary Music Distance Learning Activities
There are many ways to apply these activities to elementary music distance learning activities. These are 3 ways to look at as examples of how to use them. Use this as inspiration to launch your own lessons. 
Note: These lessons are usable right away, but they're more designed to offer examples of how to integrate the resources mentioned above into a lesson. They can (and should) be improved upon. 
Steady Beat Finder
Grade: K-1 (maybe 2)
Concepts: Steady beat
Objectives: 
Students will perform a steady beat with known songs to the macrobeat (and/or microbeat) with 80% accuracy. 
Students will perform the steady beat in 3 different places on their bodies while singing a known song with 80% accuracy. 
Students will perform a known song while patting a steady beat to 3 different people either in person or via another method of communication. 
Materials: Loom video demonstration, Google Classroom assignment with video, YouTube video of Johnny Works With One Hammer, Peg's Parade from PBS Kids
Assessment: Students will respond with: 
The three people they chose to sing to (required)
The three ways they kept the beat (required) 
A video of them performing a known song (optional)
Procedure: 
Create a Loom video covering the following: 

Greeting the students
Inviting them to sing a few songs with you appropriate to their age (examples below)

Johnny Works With One Hammer
Twinkle Twinkle Little Star

Discuss what steady beat is and invite them to do the beat with one of these songs in different places on their bodies

Ask them to pat the beat in 3 different places while watching and singing along with the Johnny Works video.
Pick three people to sing one of these songs to and pat the beat.
Students need to respond to the teacher with how they patted the beat and whom they sang to. 
Optional: Make a video and send it to the teacher through Google Classroom of them doing a song. 
Visit the PBS Kids' site for building grooves and tapping the beat with the grooves.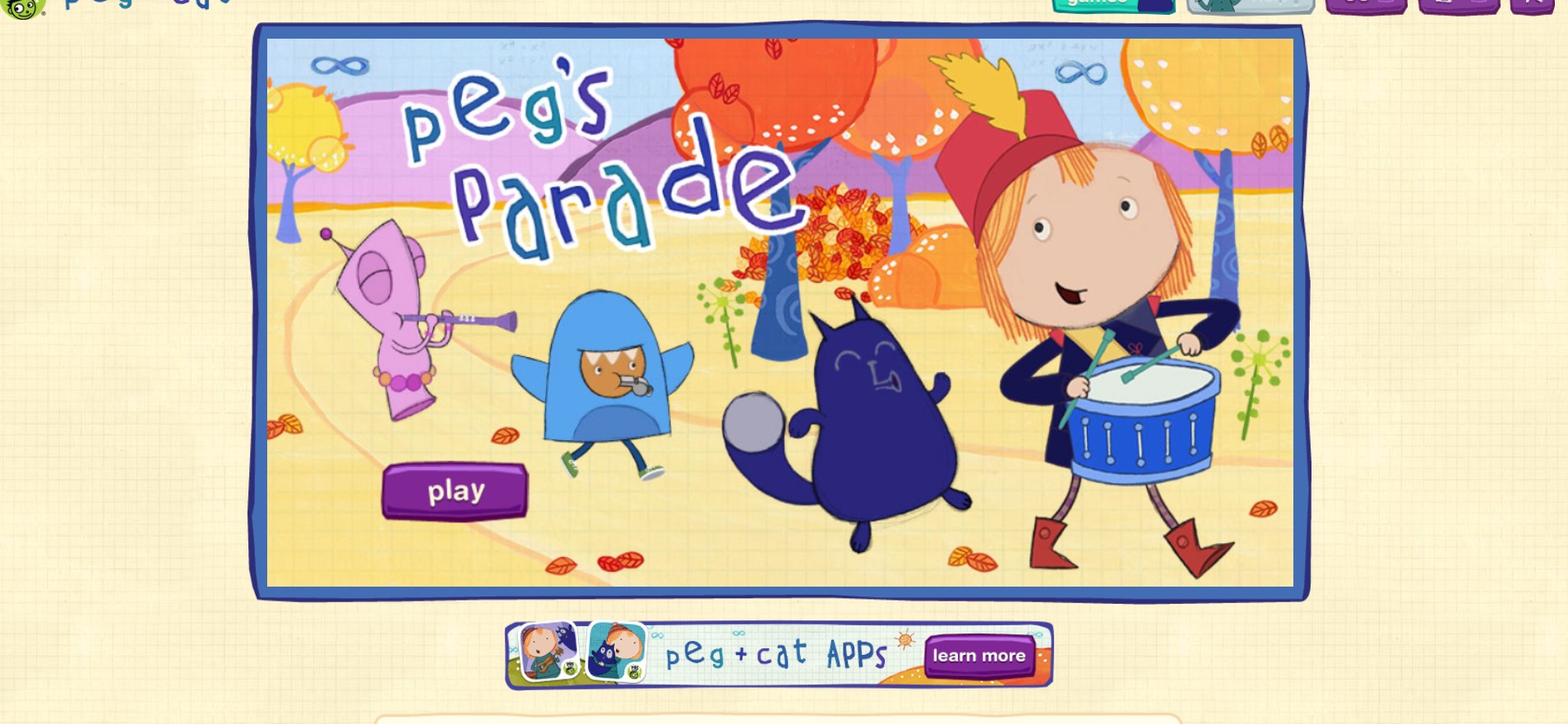 Found Sound Rhythms
Grade: 2-4 
Concepts: Rhythms appropriate to the grade level and sequence of your choosing; timbre
Objectives: 
Students will read and perform rhythms with 80% accuracy. 
Students will perform rhythms on found instruments around the home with 80% accuracy. 
Students will create rhythms through Chrome Music Lab. 
Materials: Loom video demonstration, Google Classroom assignment with video, Flat notation with rhythm to play along with (syllables underneath), link to Chrome Music Lab
Assessment: Students will respond with: 
Their found sounds and describe the timbre of each sound
A screenshot or description of the created rhythm in Music Lab
Procedure: 
Students watch a Loom video of you: 

Singing a song appropriate to their grade level with them

Reviewing or teaching rhythms using syllables and notation from Flat

Remember, Loom lets you video your screen and you at the same time!

Ask students to play rhythms with you and review using the notation Flat sends to their Google Classroom assignment.

Ask students to find three different sounds in their home and perform the rhythms sent via Flat on the instrument. 
They must describe the instrument and the type of sound it creates. 
Send them over to Chrome Music Lab "Rhythm" and encourage them to create their own rhythm and sound using the platform. 
Once they're happy, take a screenshot or describe for you via a reply what the rhythm and sounds were. 

Remember, Loom is perfect for demonstrating how to do this!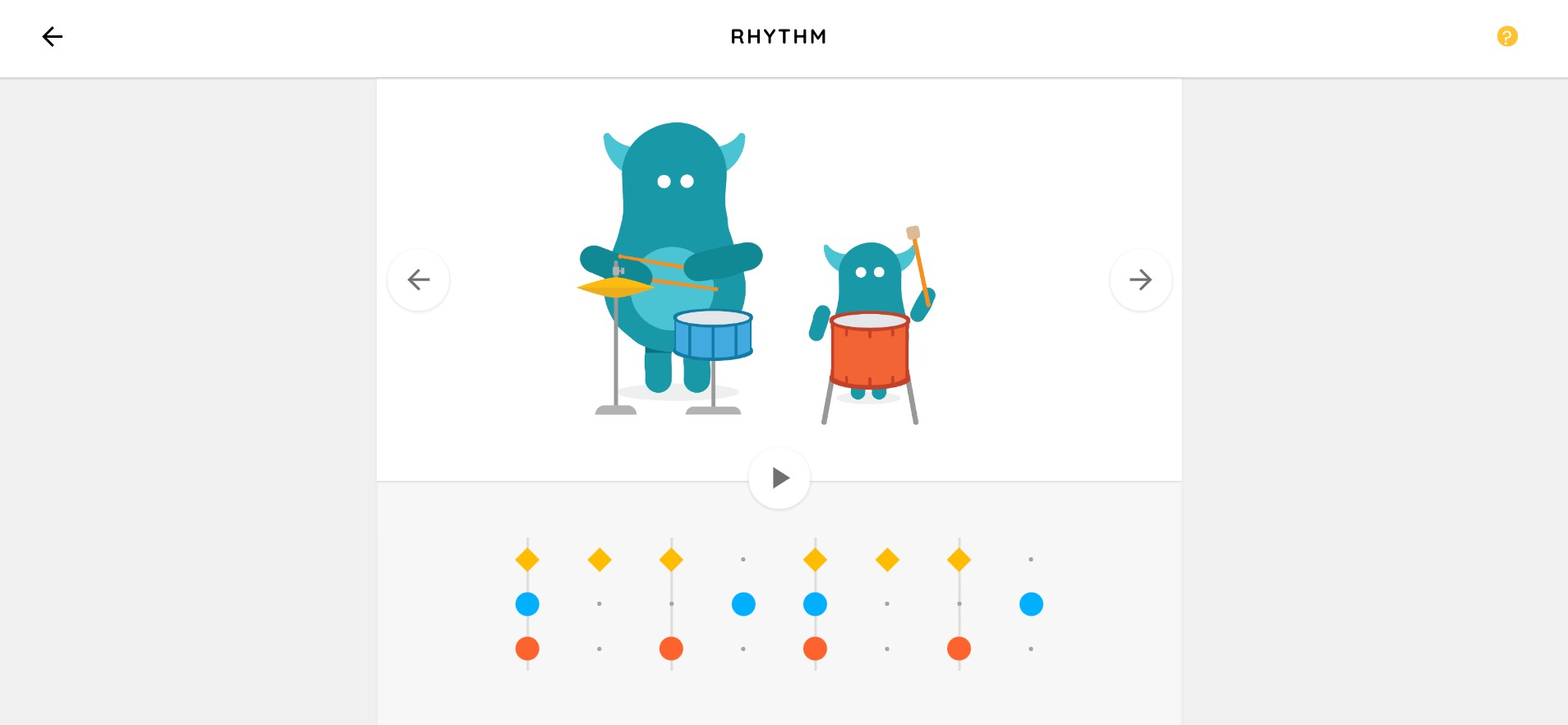 Song Composition
Grade: 3-5+
Concepts: Compose using known pitch and rhythm elements
Objectives: 
Students will compose an 8 measure melody in known meter and tonality using concepts they already know using Flat. 
Students will reflect on the creation process and describe the skills they needed to succeed and/or how they overcame difficulties. 
Materials: Loom video demonstration, Google Classroom assignment with video, Flat notation accompaniment patterned set to "force a copy", YouTube video Kid President Pep Talk, questions on a Google doc (also set to force a copy)
Assessment: Students will respond with: 
Their song from Flat.io
Short answers to reflection questions
Procedure: 
Ask students to watch Kid President video and comment and what they think it takes to succeed at something difficult in the Google Classroom module. 

They must also reply to 2 other student's comments. 

Have students watch the Loom video where you:

Review known musical rhythm and pitch concepts
Demonstrate how to add rhythms and pitches to Flat
Model the reflection and editing process for creating their own song 

Students go through the process of creating their own song in Flat and sharing back with the teacher

Remember, this is easy because Flat integrates with Google Classroom! 

Once they're done, students must answer the following questions in short answers as a reflection on their process: 

How good do you think your song ended up? 
What was the most difficult part of this assignment? 
Did you ever feel like giving up on this project? What made you keep going? 
What tricks did you discover to help you finish the assignment? 
Compare this to people who write songs for a living. What makes their jobs so tricky? Rewarding? 
Why do you think I had you watch the Kid President video before beginning the lesson?  
Kindergarten Music Remote Learning: Yeah…
Of all the grades to end up teaching online elementary music lessons with, none may be more difficult than Kindergarten. 
Their tech capabilities are fairly limited, and you're almost entirely dependent on the parents with follow-through. To be honest, first-graders aren't too much better, but at least they've had a year to get used to how school works. 
What can we do then to ensure the best elementary music distance learning for this tricky grade?
All the normal Kindergarten elements are in place with your distance lessons: active, short and engaging, emphasize different learning styles, encourage imagination, etc.
Check out fun music activities for Kindergarten. 
There are two big things to think about with Kindergarten remote learning. 
Make the online piece as simple as possible.
All students nowadays like technology, but for musical concepts, it'll mostly just get in the way. The focus should still be on making music in real life. 
Unfortunately, you aren't there in person to do this with them, but with Loom videos of yourself (or using YouTube, Zoom, Google Meet, etc) it's possible to have you there for a moment. 
This leads to the next important element. 
Teach the parents how to do the music too.
Without parent buy-in and engagement, the Kinders aren't going to get it as effectively. 
First-graders will know how to do many of the things on their own even when it's new because you've taught them how music learning works. 
Now it's up to the parents for the most part. Include in all of your lessons extra instructions geared specifically towards the parents. 
Make the parents an important part of your classroom. Make them feel essential. 
Tell the parents what to look for and how to use your resources. 
Don't leave it up to chance, but have the parents be a co-teacher. 
Some will be reluctant, but you've done your part in this case. 
Plus, if you do get more family music engagement, the whole family's appreciation of music will sky-rocket.  
Tips For Teaching Elementary Music Online
Here are some collected tips for teaching elementary music online. This is by no means a completely comprehensive list, but it's based on the experience of teaching music online. 
Check back periodically to see the list as it may be added to over time.
Don't forget to teach students directly how to use the technology. 
Get your face in front of students as much as possible. 
Always make sure your assignment asks for some kind of response. 
Respond to each student individually where possible. 
Encourage students to share their assignment products with other people in their home. 
It's more than OK to have assignments just for building connections with the students. It's hard to build connections and relationships through distance learning, so this is almost a necessity. 
Balance your lessons with chunks: 

Direct instruction
Passive watching/listening
Active music-making in real life
Reflection
Extra practice through online games

Engage with the parents as needed. They're your biggest helpers. 
Track all engagement and work. Google Classroom does this automatically! 
Offer students choices; this makes them more likely to engage. 
Don't get so stuck on one method of online instruction. Try new things to shake it up. 
You may also enjoy this video on how to structure your lesson plans for teaching music online.
Final Thoughts
I hope you enjoyed learning about these elementary music distance learning activities (hey, check out these elementary music books too). 
Bookmark this post or sign up for the Dynamic Music Room email list to make sure you get all the updates you need when you need it. 
If you'd like to share a resource, email me at DynamicMusicRoomATgmailDOTcom.