Do you struggle to engage your older music students and sing songs? 
Are you looking for high energy and engaging activities for your fourth and fifth-grade music students? 
Everybody struggles with the older students, it's not just you. 
In my experience, the best way to get buy-in with older kids is to trick them into it with fun games and activities. 
With this in mind, here are some of my favorite music games for 10-year-olds. 
These games for older elementary students should be high energy and include something they relate to, want to do, or something abnormal. 6 of my favorite songs include:
Aquaqua Dela Omar
Al Citron
The Alligator Song
Brazilian Bop
Simple Gifts
Los Machetes
For game directions and other tips on dealing with older students in music class, read ahead.
6 Fun Music Games For Older Music Students
Here are the directions for the games I mentioned above. 
Play these games at any older elementary level, but I save them for my 9 and 10-year-old students. 
There are concepts in the songs to be taught no matter where your students are at in terms of musical literacy.
Aquaqua Dela Omar
This is a fun elimination game from Israel. It also serves as a great way to teach sportsmanship and fairness. 
Students sing in a circle and clap each others' hands to the beat as they pass the clap around the circle. Last one clapped in out.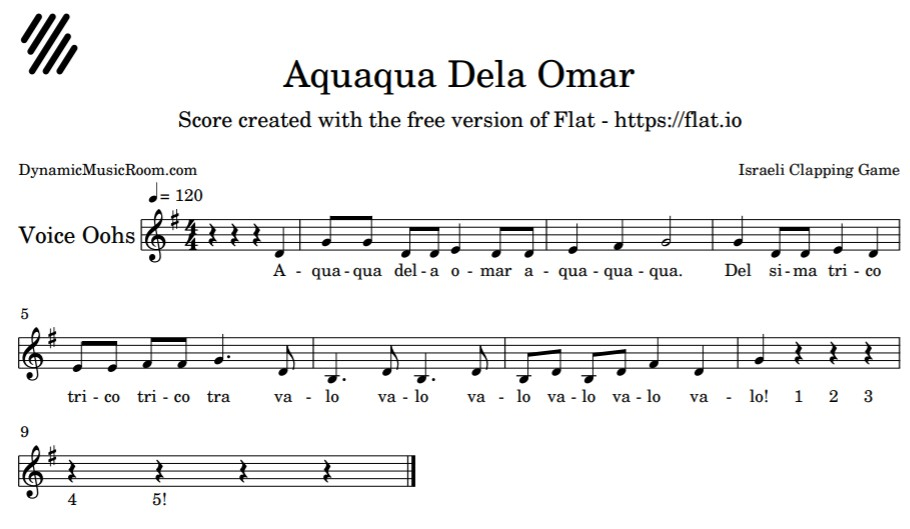 Al Citron
This is a Mexican stick passing game. Some may question the authenticity of these kinds of games, but one of my colleagues from Kodaly Level III is from Mexico, and he remembers playing this game as a kid. 
Students sit in a circle each with their own stick. They pass the sticks to the beat (grab, pass, grab, pass).
Towards the end and on the words "trici trici", they must hold and tap the sticks before passing on. Each repetition speeds up.
The Alligator Song
I love this echo song I learned at a YMCA camp in Brookston, IN. The goofiness of it makes the older kids trust you when you show them it's OK not to take yourself so seriously. 
(See tips section below)
Brazilian Bop
This is another one I learned from my time as a camp counselor and unit coordinator. Here's another echo song. 
This one is a great launching point to talking about careers and allowing some student choice.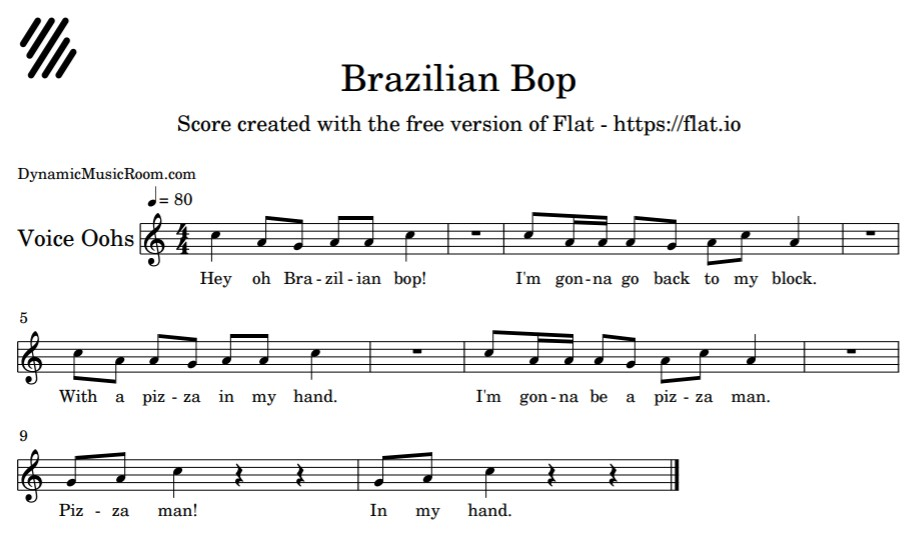 Simple Gifts
The classic Shaker song doesn't come with its own game naturally. But years ago, I made up this parachute game to help reinforce the form of the song. 
It's nothing revolutionary, but my kids love it. 
Then, once the kids learn to sing it, I show how Blast does it.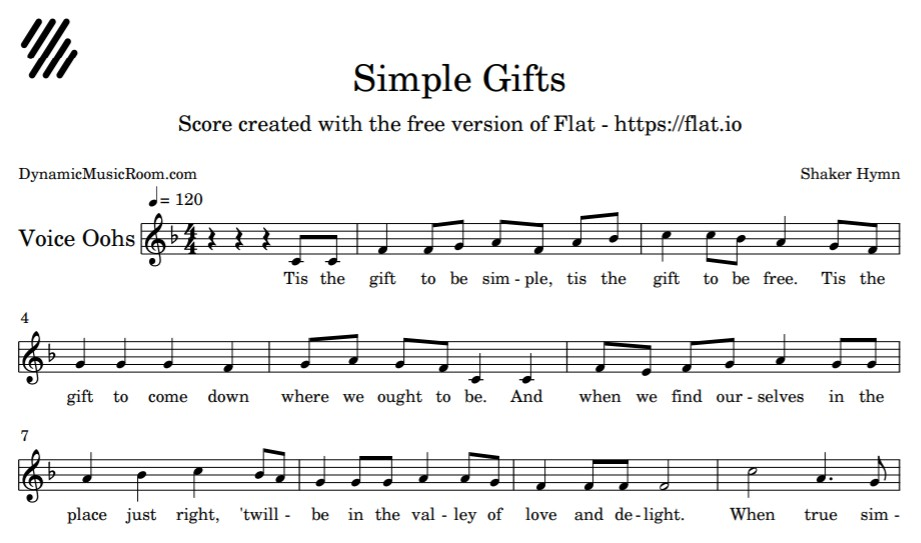 Game Directions: 
In a circle with a parachute, students walk to the left for 16 beats. 
Students turn and walk to the right for 16 beats. 
Students face the middle and do small shakes to the microbeat for 8 beats. 
Do large up and down to the macro beat for 8 beats. 
Turn in a circle to the right for 8 beats. 
Turn in a circle to the left for 8 beats.
Once students can do this, add bean bags/scarves/stuffed animals to the parachute.  
Note: If no parachutes are available, play this just in a circle. 
Los Machetes
I love this folk dance. It comes from Sanna Longden's More Folk Dance Music For Kids And Teachers. 
A free link to her directions is available at her website. 
Directions: 
Circle right for 16 beats while clapping above your head
Circle left for 16 beats while clapping above your head
Face the middle, move in for 4 while clapping from the ground to the air
Move out for 4 while clapping from the air to the ground
Danger time moves: Clap, clap hands under right leg, clap, clap hands under left leg, clap, clap hands behind back, clap, clap
Repeat step 5
Step sideways right to the half note beat for 4 while circling right hand in the air
Step sideways left to the half note beat for 4 while circling left hand in the air
Repeat steps 7 and 8 
Other Notes: The directions I chose to put in are an easier version of the moves to use for groups new to folk dancing.
After you do this with clapping, include rhythm sticks for all moves instead.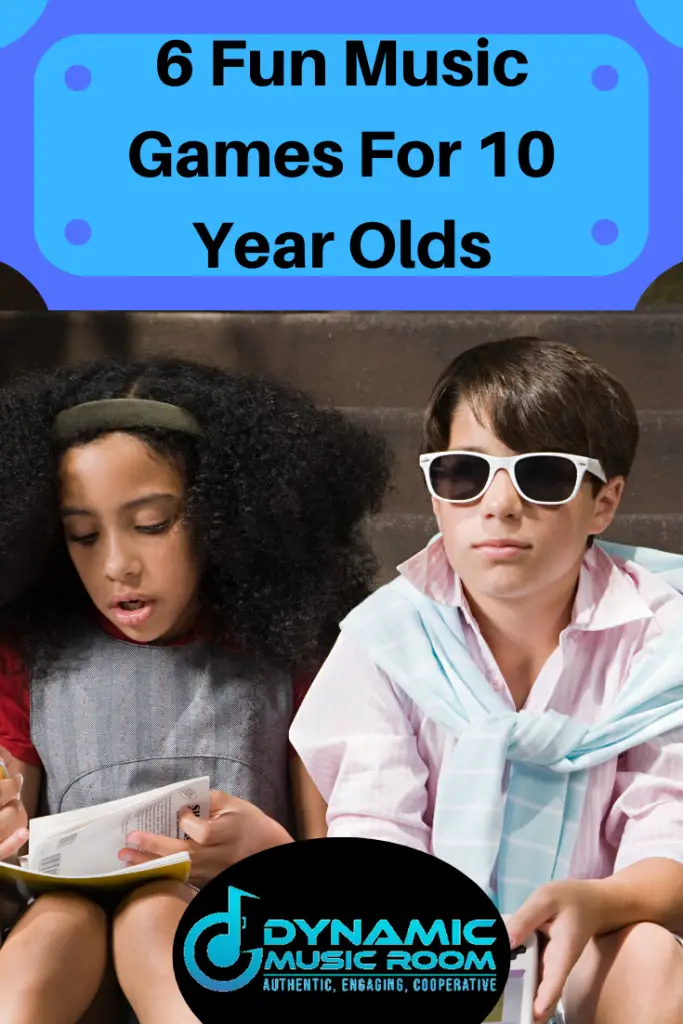 Tips For Handling Older Students In Music
We all know how fourth and fifth-grade students are just starting to figure out who they are. Their bodies are beginning to change, and they're faced with their terrifying idea of leaving the elementary school to go to junior high. 
This perfect storm causes them to become a lot more self-conscious and worried about reputation. 
For this reason, they're hard for anyone to deal with. 
I don't claim to be an expert, but I picked up a few tips along the way.
Make Learning A Competition
Even if the music activity isn't inherently a competition, find ways to make them compete against another class, another school, or even a fictional group (but they don't need to know this part). 
For example, my Simple Gifts activity isn't a game per se, but by counting how many objects they're able to keep inside the parachute by the end, they can focus on doing their best work to get the highest score. 
I'll write the score of a fictional class from last year on the board and make this the mark for them to meet. 
Then, I also write their scores on the board, and other classes compete to beat it.
Ask Them For Help
If the song you want to do seems kiddish for them, there are still ways to do it if you ask them for help. 
What I mean by this is acknowledging this song may seem a little young for them, but ask them for your help to practice the song to teach to younger kids. 
The majority of students, even the reluctant ones, will be willing to help you and feel responsible for making music a better place for other kids. 
They don't need to know you secretly wanted them to learn the song.
Set Clear Expectations And Follow Through
It always seems right around the 10th year of their lives kids want to push every boundary possible. 
As a parent, it reminds me of two-year-olds all over again. But now they're bigger and more aware of what other people in their class think. 
Be very clear about what your expectations are and where the boundaries lie. Then, when some inevitably push towards them, you're prepared to follow through. 
Eventually, the students learn what they need to do and are much more likely to participate and do it. 
For example: if I say I must have everyone singing in order to hand out the sticks for Los Machetes, I will not hand out sticks unless every single person is moving their lips and singing. 
I follow through with these expectations by telling them how many people are not. I don't call the students out individually, but the peer pressure will often make everyone engage.
Bribe Them
If you're new to the district and school, you're already fighting a losing battle. Don't be afraid to bribe them for singing and good behavior with rewards of some kind. 
Even if you've had them all of these years, it's OK to offer them something cool in exchange for better behavior and participation. 
The purist out there may think it's weak and not good, but the rest of us are dealing with the real-life teaching of these awkward older students. 
Don't feel guilty for doing this, just make sure they're meeting your expectations before doing so.
Model, Model, Model
Your older students will never trust you unless you do the goofy things yourself. Get your energy up even if they don't seem to respond. 
Show you're willing to do the same things, and many of them will learn it's OK to act this way too. 
This is especially true with making mistakes. 
We make mistakes all the time, but I love it when I do naturally. In front of the kids, they need to see it's OK to make a mistake. 
I'll own up to it and talk about how I learn from it and move on with my life.
There are many more tips out there you could follow, but these should give you a good start.
Conclusion
I hope you find these music games for 10-year-olds helpful. (You may want to check out my favorite circle games for music class too!)
My students have loved these over the years, and I bet yours will too. 
Combined with the tips we discussed above, hopefully your older-music-student-experience goes more positively in the future. 
Do you have any other tips for dealing with older music students? Hop down and drop a comment to let us know.