Are you looking for musical ways to engage your middle school students?
Do you get tired of the attitude you get from this challenging age?
I've taught music to all ages of learners, from infants to seniors (not the high school kid, either!), and the most challenging to me are those middle school students.
They walk a fine line between being too old to make the "baby" music and being too immature to handle the more complex and coordinated music activities.
I've asked around to love who love that age group and pulled on my own experience to come up with these 10 cool music activities for middle school to use in your class right now.
Middle school music activities need to leverage their interest in "mature" material while acknowledging and allowing them to explore their own personal interests and work in their peer groups. My favorite activities include:
Create A Body Percussion Performance
Research An Interesting Musician
Record Funny Voices
Write A Rap
Compose A Movie Or Video Game Soundtrack
Build A Beatbox
Learn To Play Piano
Musical Instrument Bingo
Kahoot!
Discover A New Culture Of Music
Let's look at each of these briefly. 
10 Cool Music Activities For Middle School
I'll give a brief description and links to resources for each of these elements. 
You may be able to find other resources along with the same type of activities and if you do, go for it! 
These are just the ones I and the others I talked to tend to use. 
Disclaimer: Links in this article may be affiliate in nature, which means we earn a small commission if you click and purchase at no extra cost to you. Thanks for supporting our content! 
Create A Body Percussion Performance
Middle schoolers do like to move, get creative, and work together. 
But they need some inspiration to do so first. They also need some structure. 
I start this activity by showing them some Stomp videos. 
This video is one I enjoy, and so do my middle school students: 
Afterward, we do a discussion on how they built their beats and what instruments they chose to use. 
Then, I split students into groups of 3-5 and ask them to come up with their own. 
If my students need more structure, I'll give them some cards with pre-made rhythms on them to choose to use. 
Otherwise, I like to let them get as exploratory as possible. It's more interesting that way! 
Then, we record their presentations or simply share them with the other groups. 
If they feel like getting advanced, you can always have them come up with choreography while they make the moves. 
Research An Interesting Musician
Nothing gets a middle schooler more engaged than letting them choose what they get to do. 
I often do a unit where students may do research on one of their favorite musicians or an interesting musician from a broad list. 
Note: Always approve the musician before they start to do the research. 
If you feel more comfortable, consider making your students use SafeSearch to do their research. 
This way, the material they see is always school-appropriate. 
Then, have students present in some way. 
It can be as simple as Google Slides (which most kids know how to use now anyway) or get creative by asking them to make a video of themselves acting as the musician would. 
Let them have fun! 
Record Funny Voices
This one is just plain silly, but I love it and so do the students. 
Assign a list of nursery rhymes or children's books with a strong, steady beat. 
Yes, you heard me right. 
Then, ask them to memorize or practice saying the words in tempo. 
Hold on, don't skip ahead to the next one yet. 
Now, have them record themselves using the Voice Spinner on Chrome Music Lab or another voice-altering program. 
Then, they get to explore making their voices sound funny. 
Some of the results are downright hilarious. 
Write A Rap
Yeah, rap is here to stay. 
There are some I like (hello, Hamilton!) and much I don't. 
But just because we don't like it doesn't mean we can't use our students' interest to motivate them. 
Ask your students to write a school-appropriate rap in small groups or on their own. 
I'll readily admit: I'm not the best at coming up with this plan on my own, so I use this one to help me out. 
Compose A Movie Or Video Game Soundtrack
Pick a short video or simple video game to feature. 
Remove the soundtrack (or just hit mute!). 
Ask the students to compose their own using GarageBand or Flat.io or something. 
They love to engage in stuff like this, especially since they'll feel some ownership. 
Use this Paint Composer program for a retro video game sound.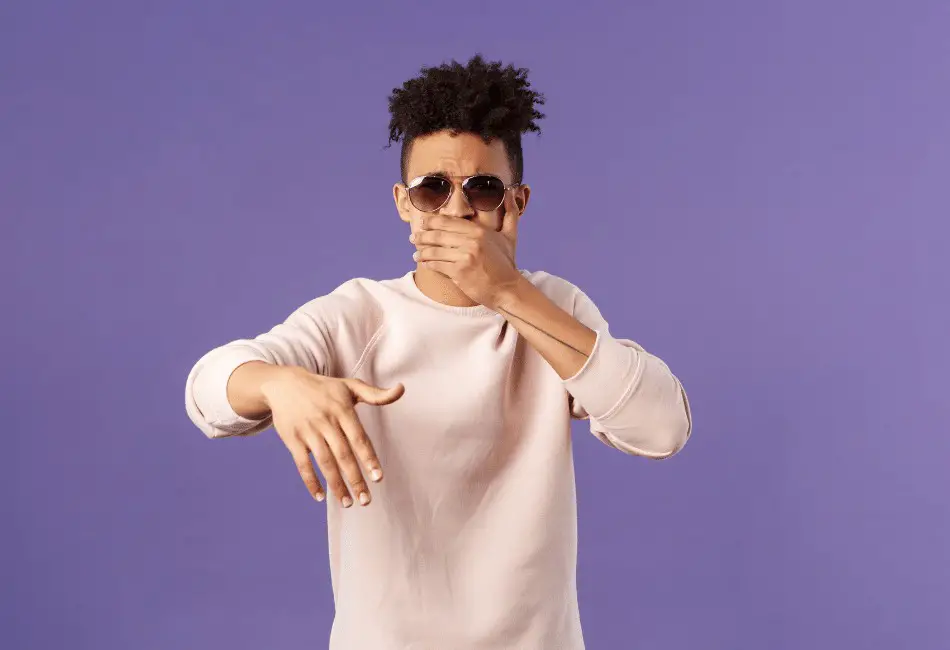 Build A Beatbox
Beatboxing and building layers is another great way to get some creativity going. 
Whether you build layers or use an automatic one like Incredibox, it's fun for the middle school students to build and share some cool patterns. 
Learn To Play Piano
Playing piano is something pretty much every person in the world wants to do. 
With the technology and programs out there, it's never been easier. 
I've used Flowkey with a ton of success. 
The learning tools are easy to use, and they have thousands on thousands of lessons for all ability levels. 
Musical Instrument Bingo
Bingo is a blast, and I think it's critical for students to know what the different instruments are. 
I hate when I hear a student describe how awesome a saxophone sounds, only to realize they were actually talking about a tuba. 
There are a ton of these programs and printables out there. 
This one is my favorite free one. 
Quiz Games
Middle school students love competition, especially if it's couched in engaging online and digital formats. 
Kahoot is my favorite of these to use, and most of the features are free. 
Check it out at the link. 
Discover A New Culture Of Music
Along the same line of researching a musician, it's great to have students team up to research and present about different cultures of music. 
Use the same resources, yes, including YouTube. 
You'll be surprised what you may learn too! 
Cultures to consider are: 
Irish/Celtic
African (it's not all one style, check out the different tribes and areas)
Native American (same thing as with African)
Caribbean
Pacific Islander
Indonesia
Chinese
Japanese
Indian
Russian
Arabic
Mexican
Central American
Obviously, there are many more, but this should get you started. 
Final Thoughts
This age level is tough for a lot of teachers, but hopefully, these music activities for middle school give some ideas on how to start some units and projects with higher levels of engagement. (You may also want to check out our music activities for high school.)
If you're looking for other activities, check out more in this series: