4Four.io
Music Memory
Rhythm Randomizer
Garageband
Music Tech Teacher
Kahoot
Bach Google Doodle
Magic Flute Orchestra Game
BeMuse Ninja
BBC Instrument Matchup
Inside The Orchestra
Blooket
Theremin
Carnegie Hall Listening Adventures
Incredibox
Chrome Music Lab
Whack-a-note
Peg + Cat Music Maker
Mario Paint
Quizizz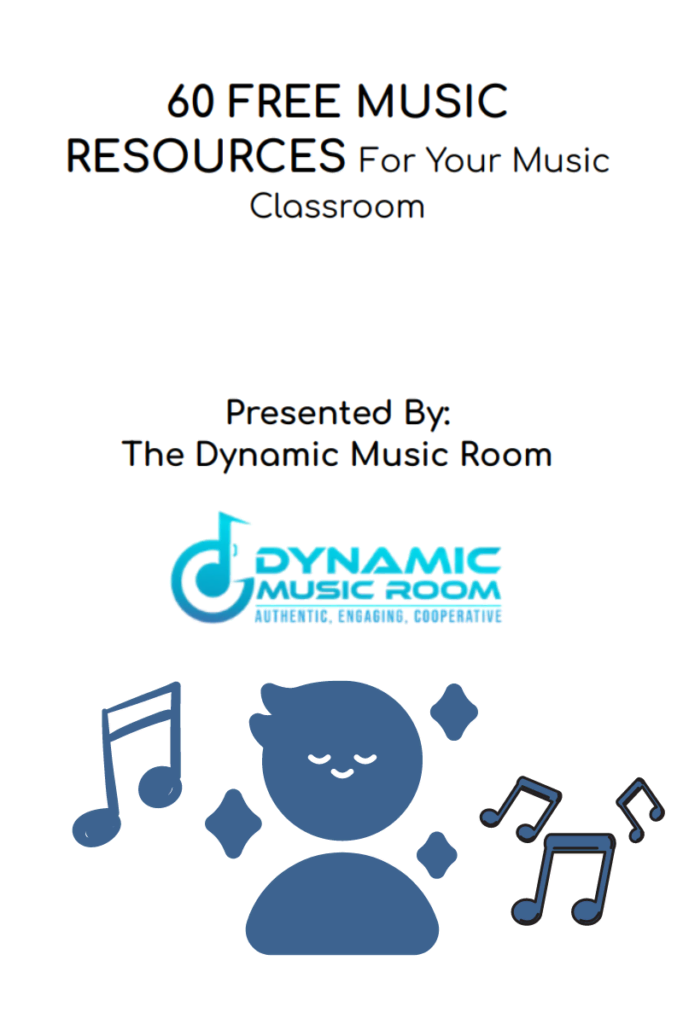 Save time with these 60 FREE Music Resources to use in your room right away!
Stop searching the whole internet to find good activities. I'll help you cut to the chase with my favorite 60 FREE resources.
Review Of The Best Online Music Games For Your Classroom
4Four.io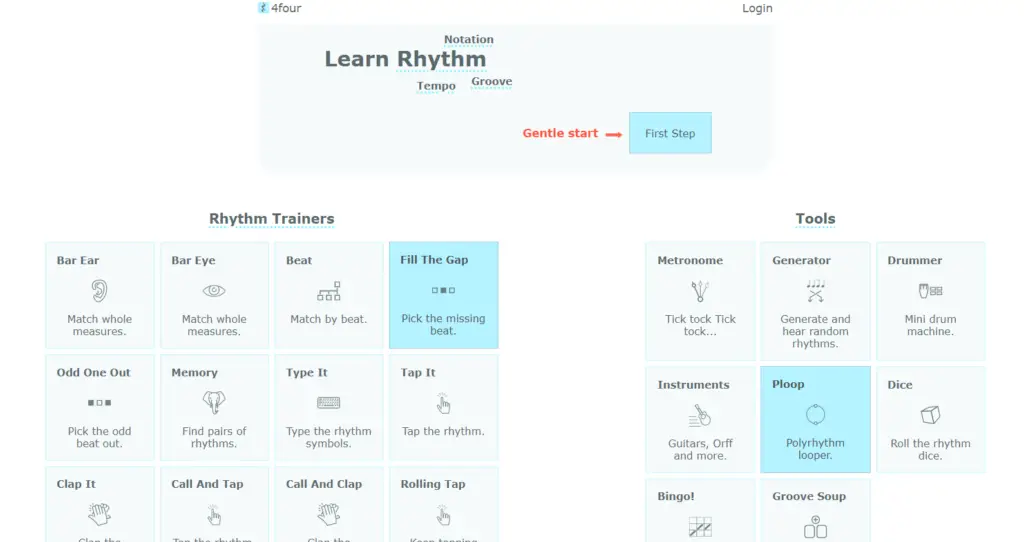 4Four.io is one of my go-to music game websites.
Everything is browser-based here, so no need to worry about device compatibility.
It's basically a collection of mini-games all based on rhythm to help expand your music theory.
But, my favorite feature is how you can customize each game to match where your students are at.
Music Memory
Rhythm Randomizer

Rhythm Randomizer is less of a game and more of a practice tool. Basically, you give it rhythm values, meter, length, and other variables, and it'll spit out random rhythm music samples for you to practice. 
It's not based on a real piece of music, so the randomness results in some odd-feeling patterns. 
But to improve your technical music skills, there's not much better. 
Garageband/Audiotool
Music Tech Teacher
The Music Tech Teacher features some simple games and applicable quizzes for your kids to check out.
There is a whole range of concepts here, so check them all out.
Kahoot
Bach Google Doodle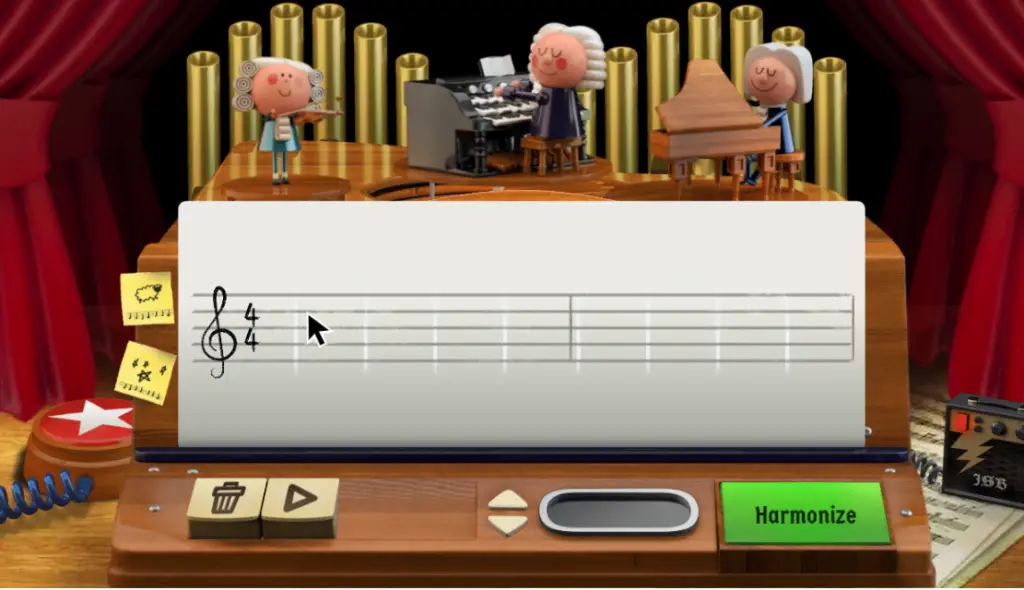 The Bach Google Doodle came out a few years ago, and I still love it.
Basically, you input a melody, and the algorithm will make it sound like it would have in Bach's day.
(Click the speaker for a rock version too!)
Magic Flute Orchestra Game
BeMuse Ninja
BeMuse Ninja is one of those rhythm games like Dance Dance Revolution or Guitar Hero.
But this one is free and browser-based!
BBC Instrument Matchup
Sound
Rhythm
Mood
Music Quiz
Inside The Orchestra
Woodwinds and Strings Match
Brass and Percussion Match
Compose a Song
Compose a Rhythm
Musical Memory
Music Maps
Music Bingo
Pick the Parts
Blooket
Blooket is a quiz game site like Kahoot or Quizziz.
This one is more based on little games.
There are some good music ones on there, but don't be afraid to make up your own to suit your students' needs too!
Theremin
Carnegie Hall Listening Adventures
Incredibox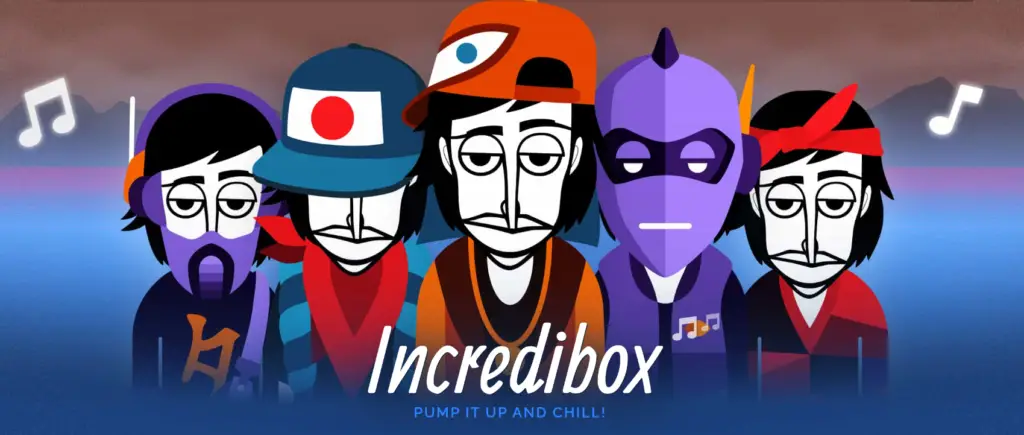 Incredibox is a beat box builder that's a super fun way for kids to create grooves.
There are some paid assets and beats, but much of it is free.
It's also available in app form.
Chrome Music Lab
Whack-a-note
Peg + Cat Music Maker
Not-Mario Paint Music
This Not-Mario Paint Music program is based on the old game where you drag icons of Mario things to make music.
Some people make really crazy cool songs, and it's fun to play with.
This version is NOT Mario, but it is free and browser-based.
Quizizz
How To Use Music Games For Kids Online
Over the projector 
Teacher website
Music Centers
1:1 Instruction
Field Trip To Computer Lab 
Conclusion